This weekend I did some crazy St. Patrick's Day crafting, in the attempt to force spring to come to this winter tundra that is my home. In all fairness, we've had hardly any snow this year, but considering its March and still freezing cold, I've really had enough with winter. Anyhoo, in honor of the green holiday I made a rag wreath and two (wait for it, wait for it...) buntings! My friends, who shall remain nameless, have been totally dogging me for being obsessed with buntings, but you know what? I am obsessed with buntings cause they are frakking sweet. So there. Here's the first one, which I pseudo copied from a pin I pinned on Pinterest (that's a lot of pin). I cut one inch strips of green cardstock and stapled them together to form a shamrock.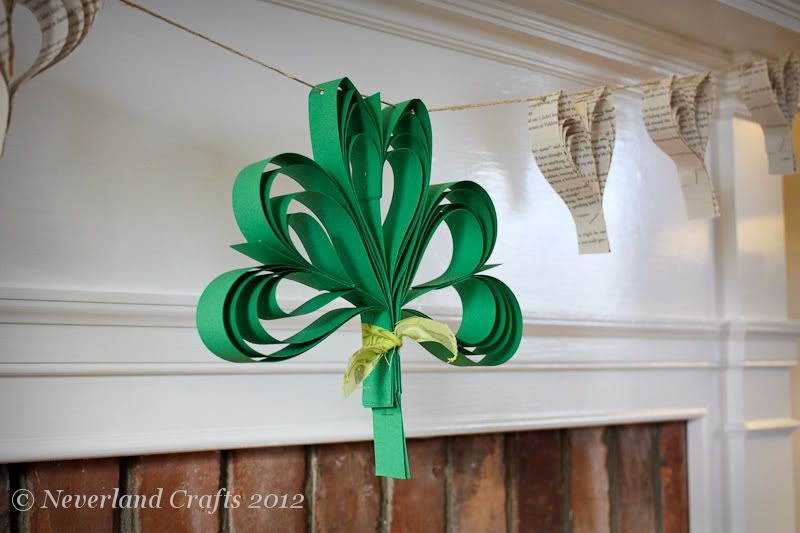 Then I further destroyed my paperback copy of Harry Potter and made some hearts for each side of the shamrock.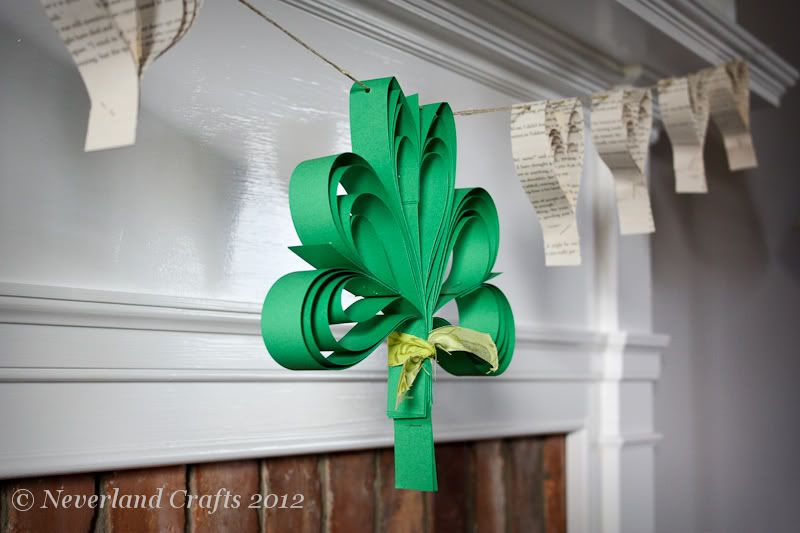 I used a tiny hole punch and punched holes in the tops of the hearts and shamrock, then threaded some jute cording through the holes to hang.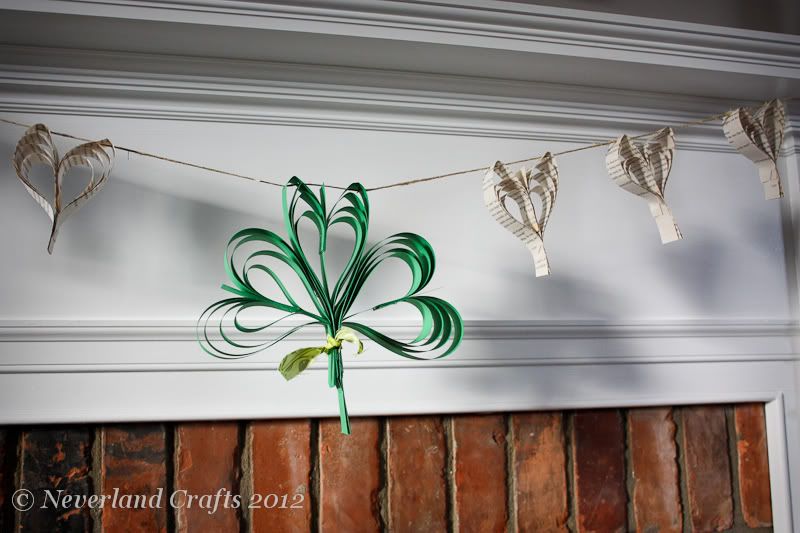 For my second bunting, I cut shamrocks out of stiffened felt, adhered them to more HP book pages, added some buttons, and stapled each flag to thicker jute cording.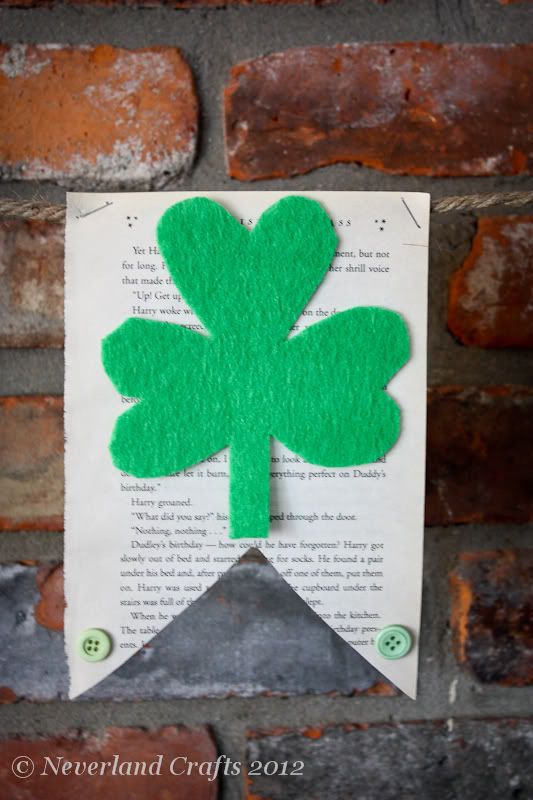 Finally, for the wreath (which I also copied from Pinterest) I cut 1" by 6" fabric strips and tied a million of them onto a metal coat hanger which I formed into a circle and taped together with duct tape. All the cutting and tying took for flipping ever, but I like the end result.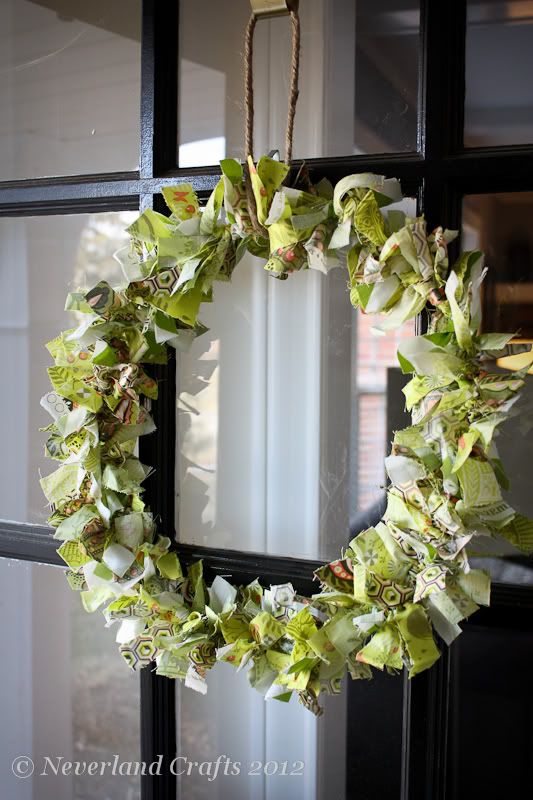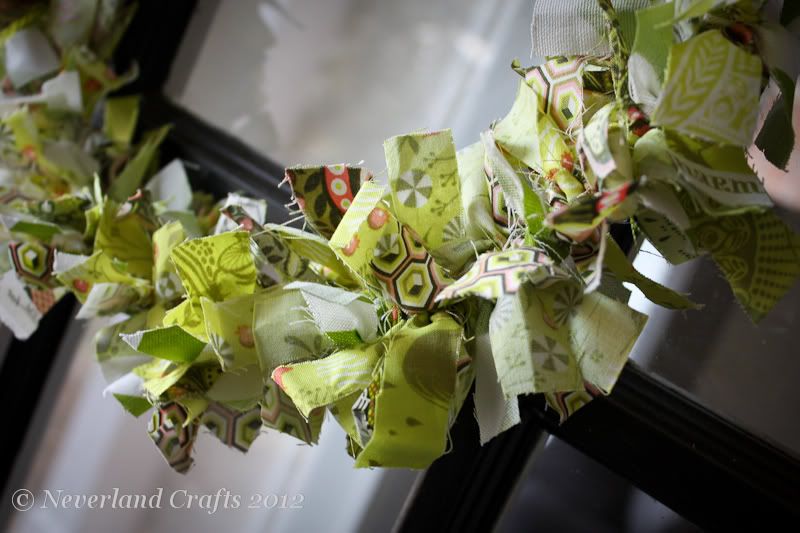 I've also been on a scrapbook frenzy lately and was able to rock out four different layouts on Saturday morning while the littles watched tv and Husband slept in.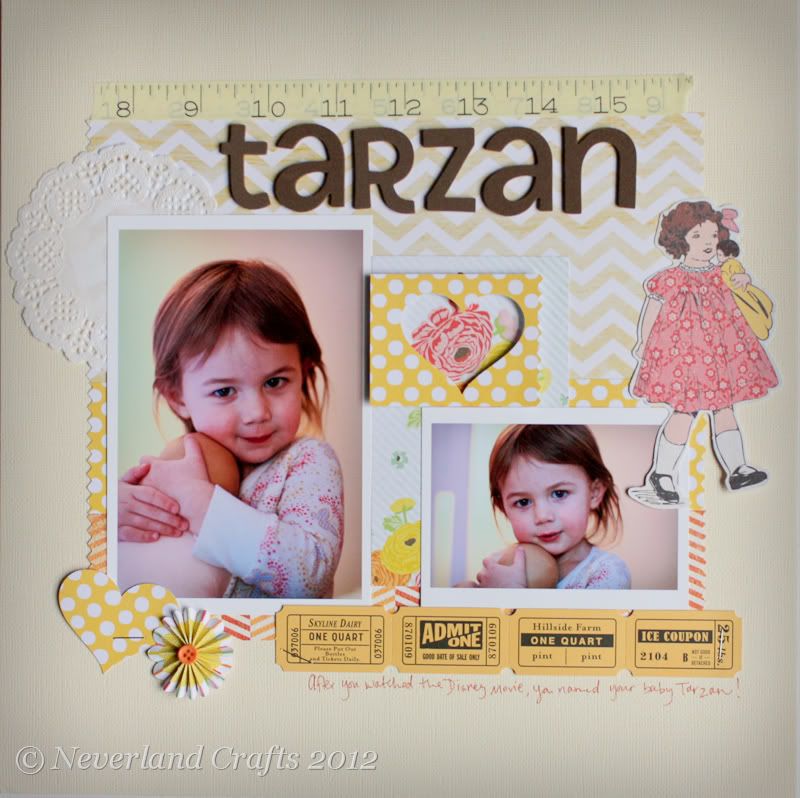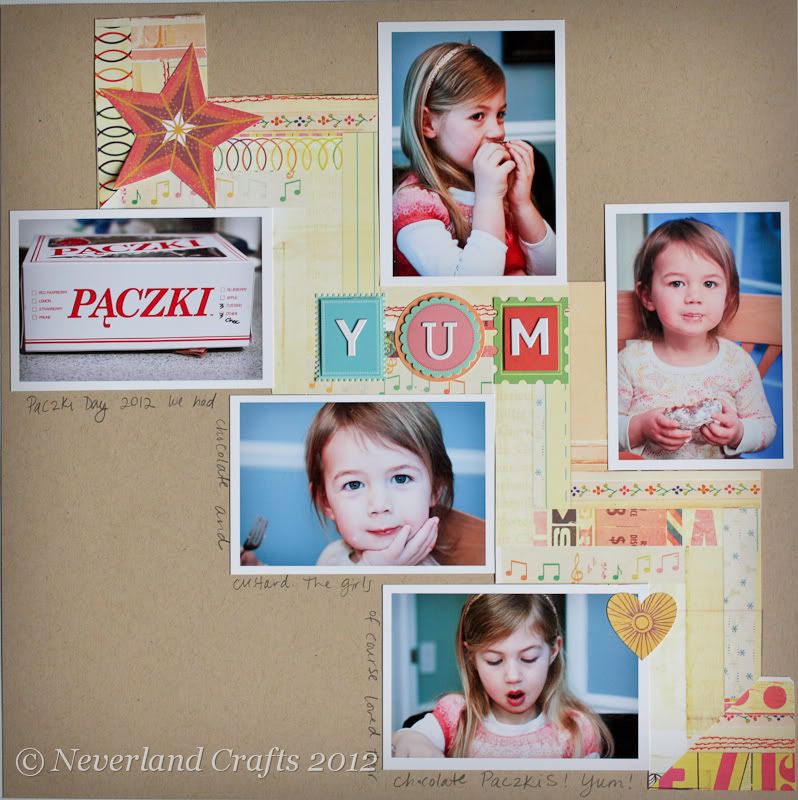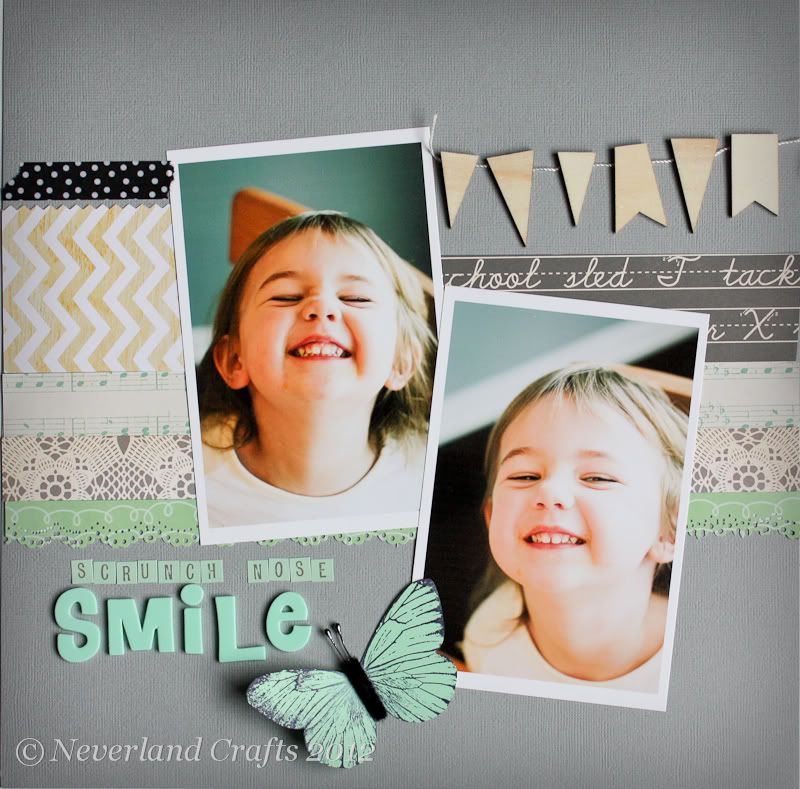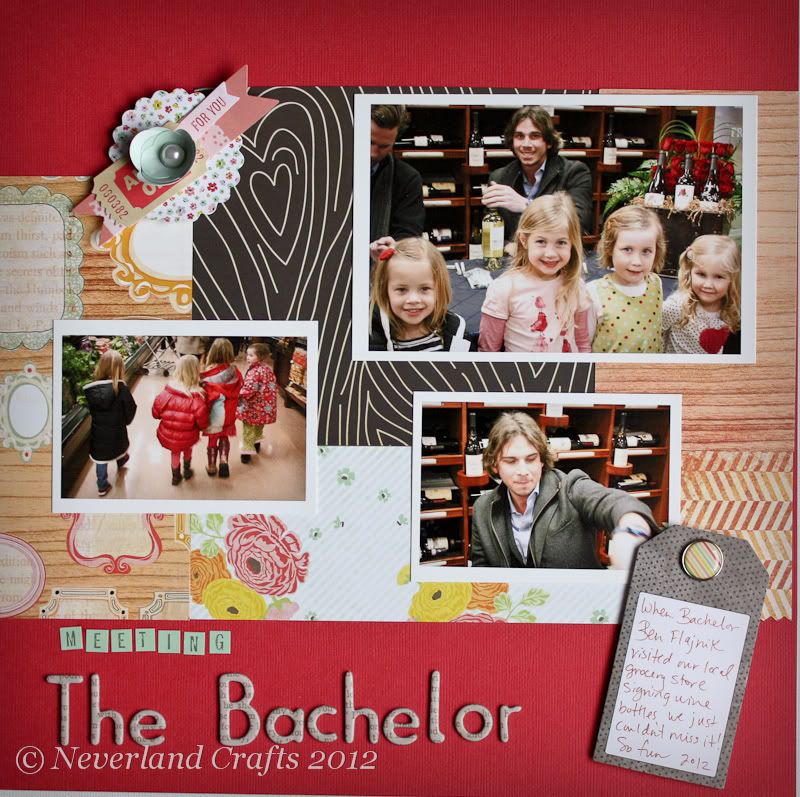 Yes, that is really him...he was signing wine bottles at our local grocery store. He wasn't allowed to take pictures but he made an exception for Lil and my friends' littles. Too funny!
These layouts were mostly made with
Studio Calico's
Daydream Believer kit. I know you wont believe it, but I made something else this weekend, too. Unfortunately I finished it after dark so you'll have to wait until next time to see pics!