So, as promised, here is my post on all the scrappy goodness I threw down while out of the country for 2.5 weeks. First, the supplies. I filled one large 2 gallon zip-lock bag with:
1. One Studio Calico Brooklyn Flea kit plus add-on patterned paper2. 4 sets of extra packs of various Thickers 3. Small amounts of different colored twine 4. A handful of various Studio Calico wood veneers 5. 3 rolls of washi 6. 5-6 different extra sheets of patterned paper from Studio Calico's Elmwood Park kit 7. Photo Splits 8. Runner Adhesive 9. Super small Fiskars scissors 10. One black marker 11. A stack of about 20 photos that I chose and printed at home 12. A few doilies 13. A couple of small packs of random embellishments
And from all that I made 15 layouts. I probably pulled out my supplies to scrap 5 times over the course of our trip, usually when the girls were napping or playing with their cousins. It was awesome. I felt like I took just the right amount of supplies and it was a lot easier to create when I had fewer supplies from which to choose. Also, it pushed me to do different things with paper and scissors. Like hand cutting. Lots. So here they are for your viewing pleasure.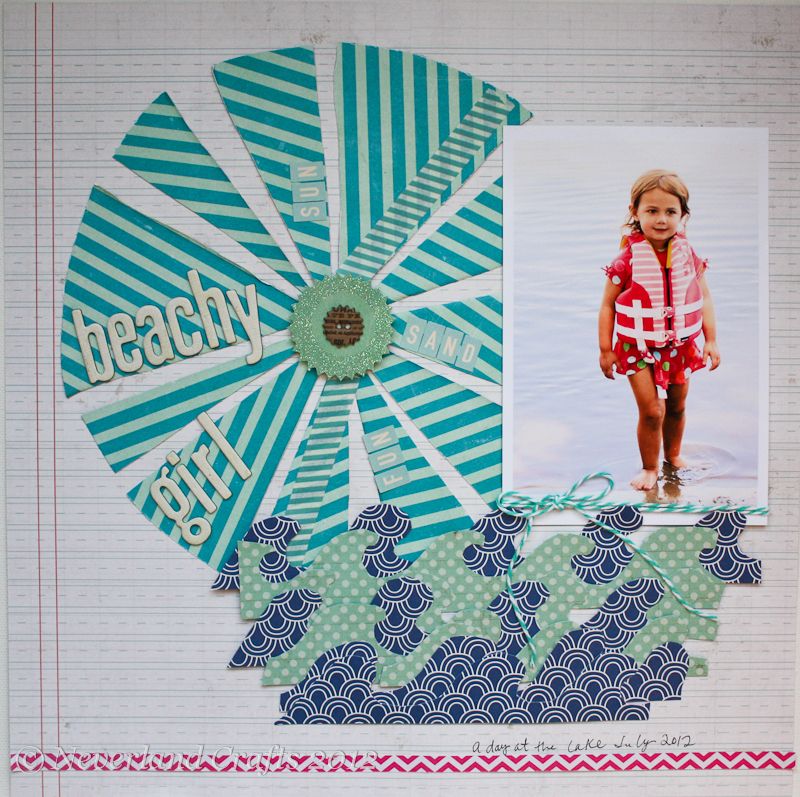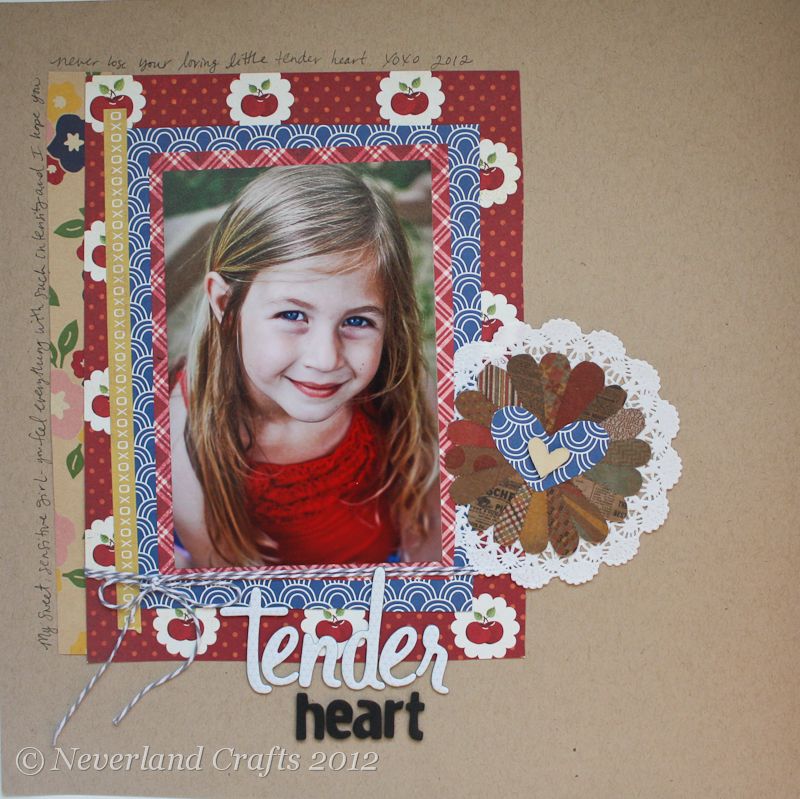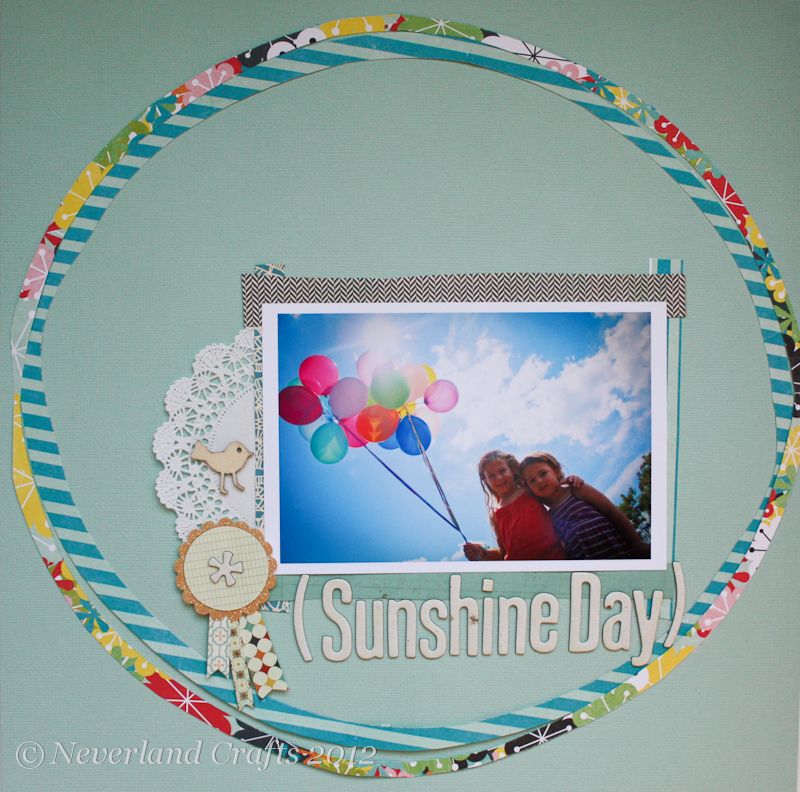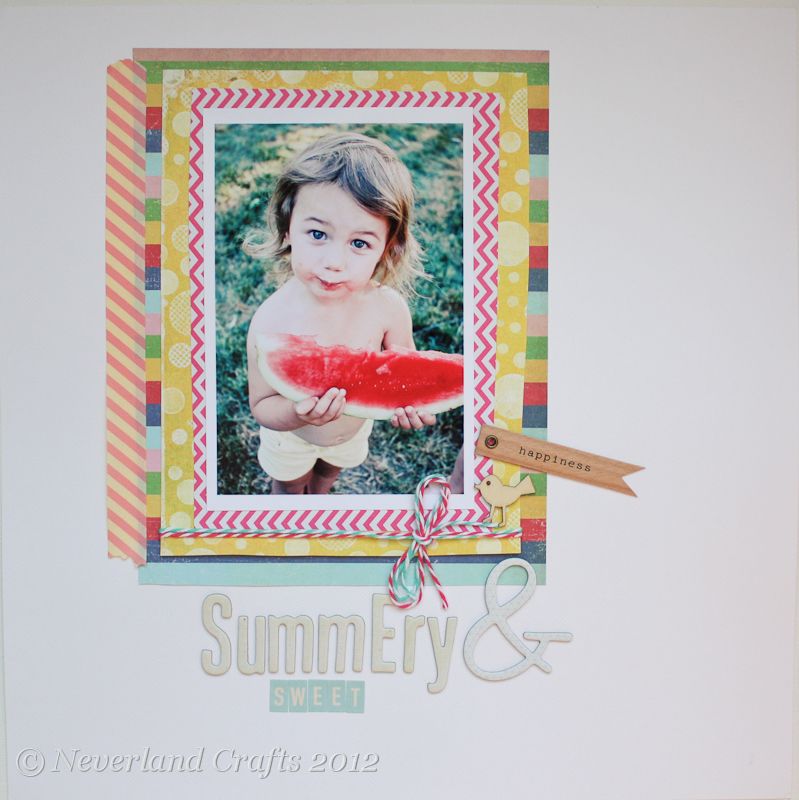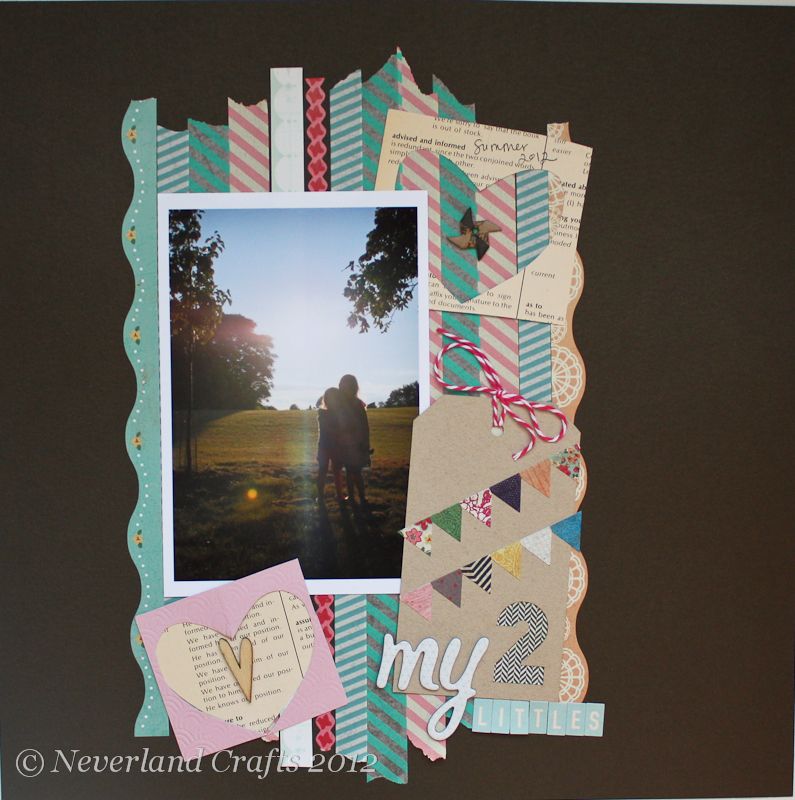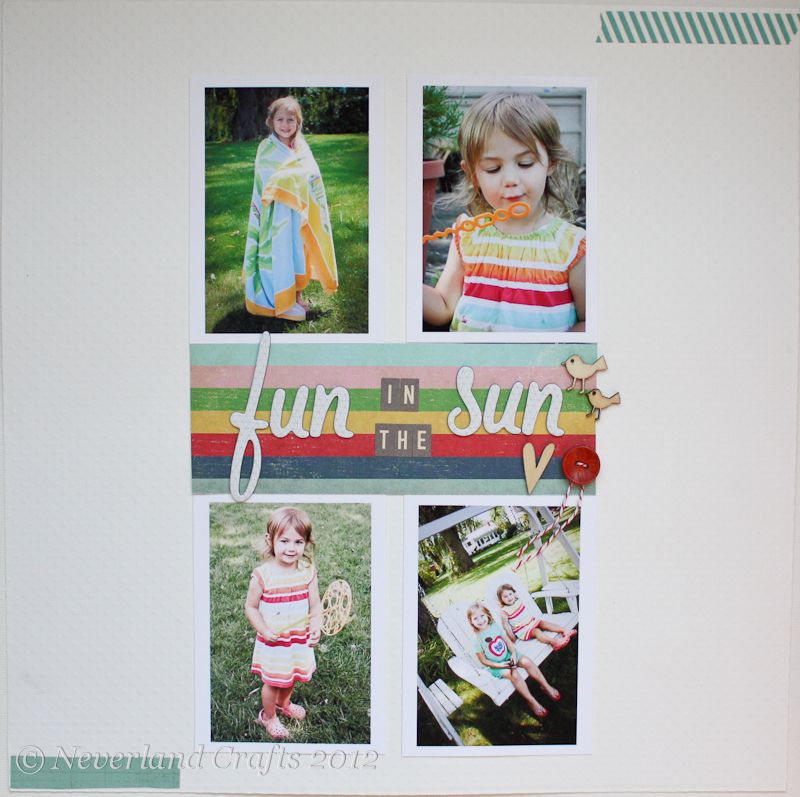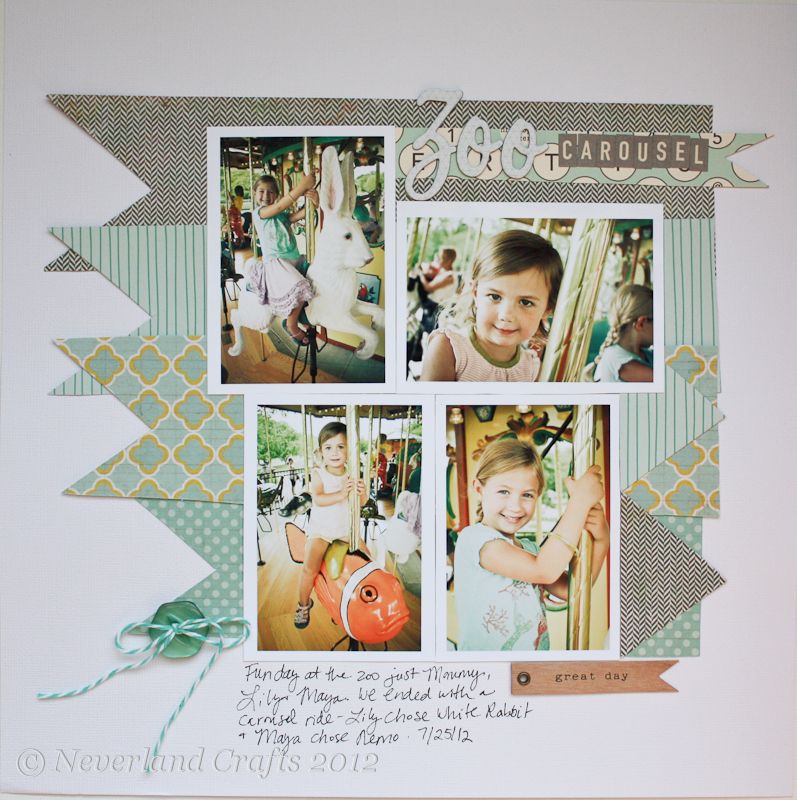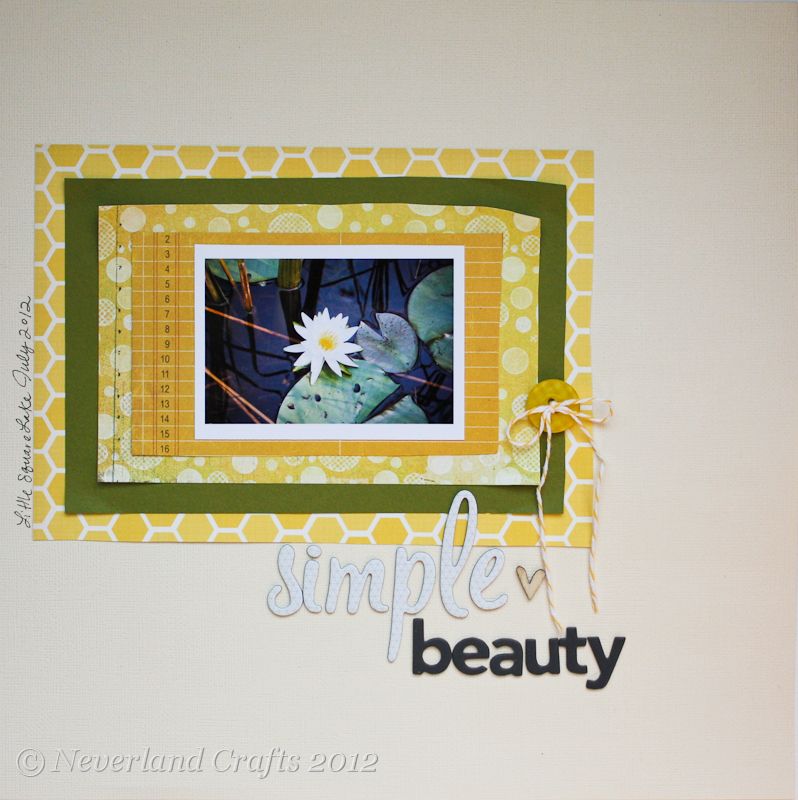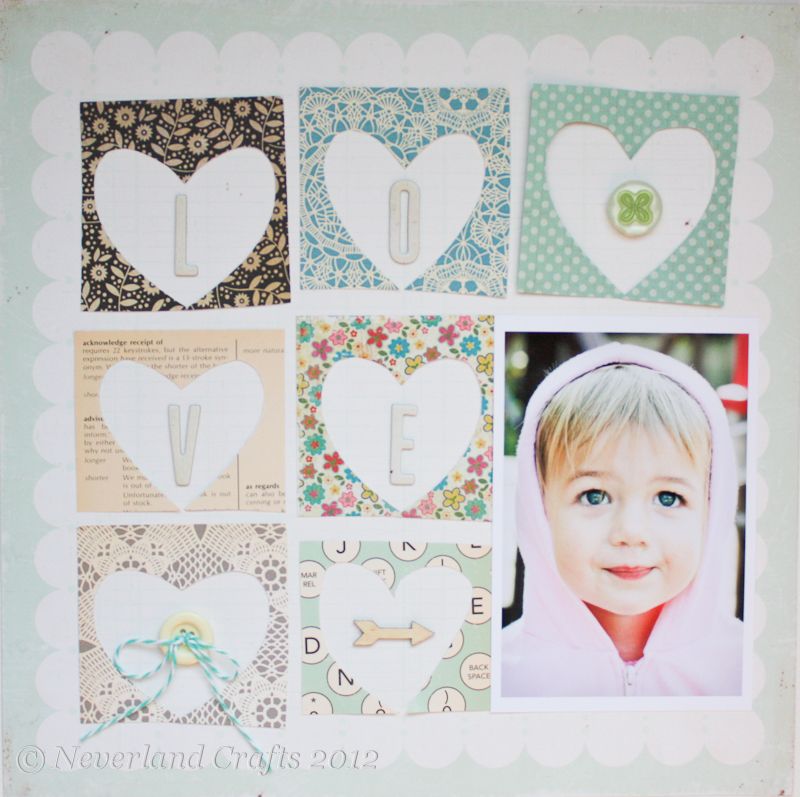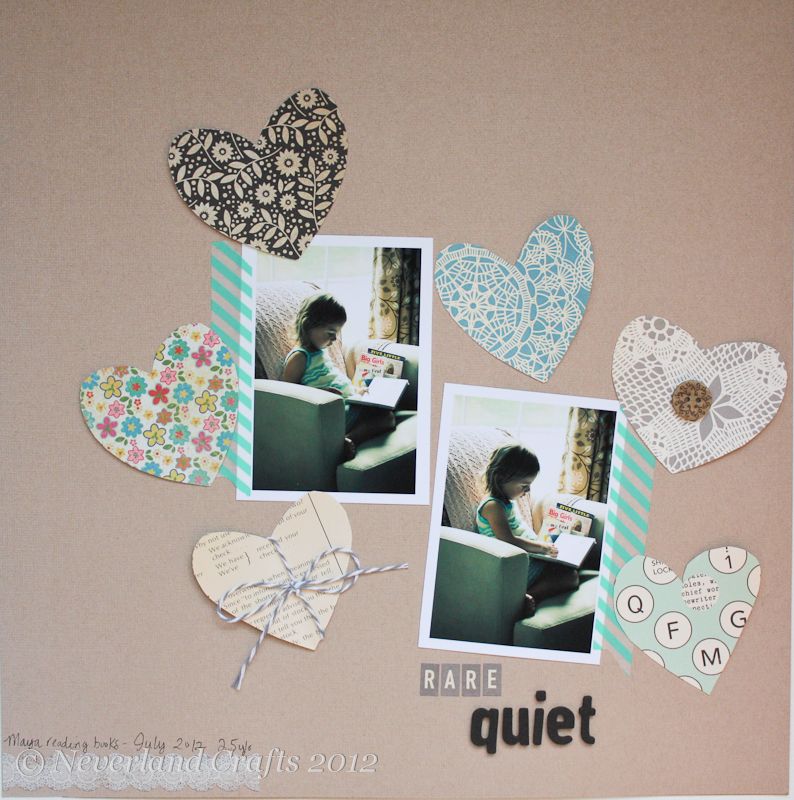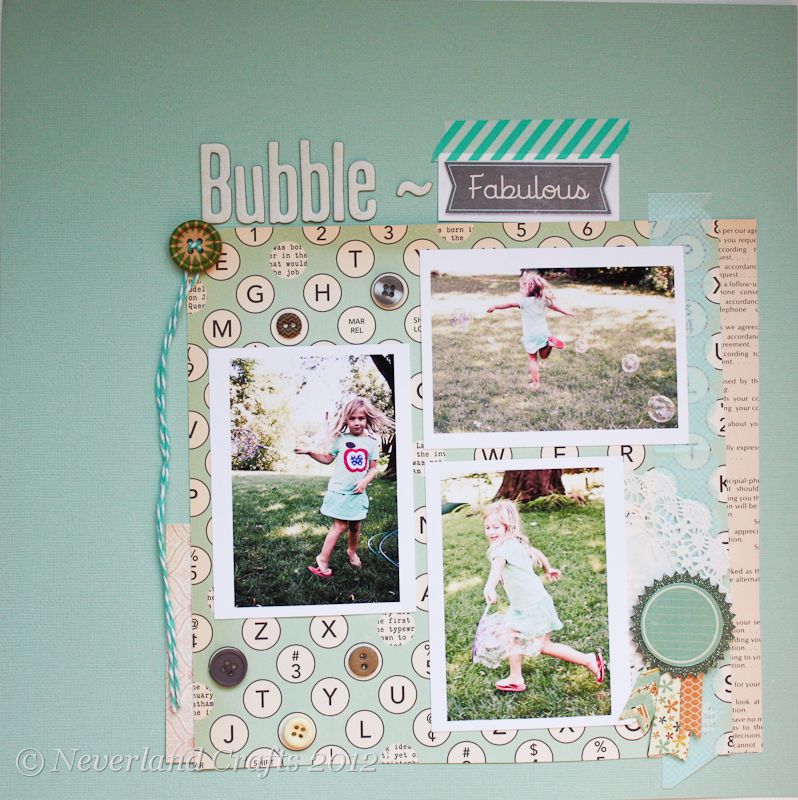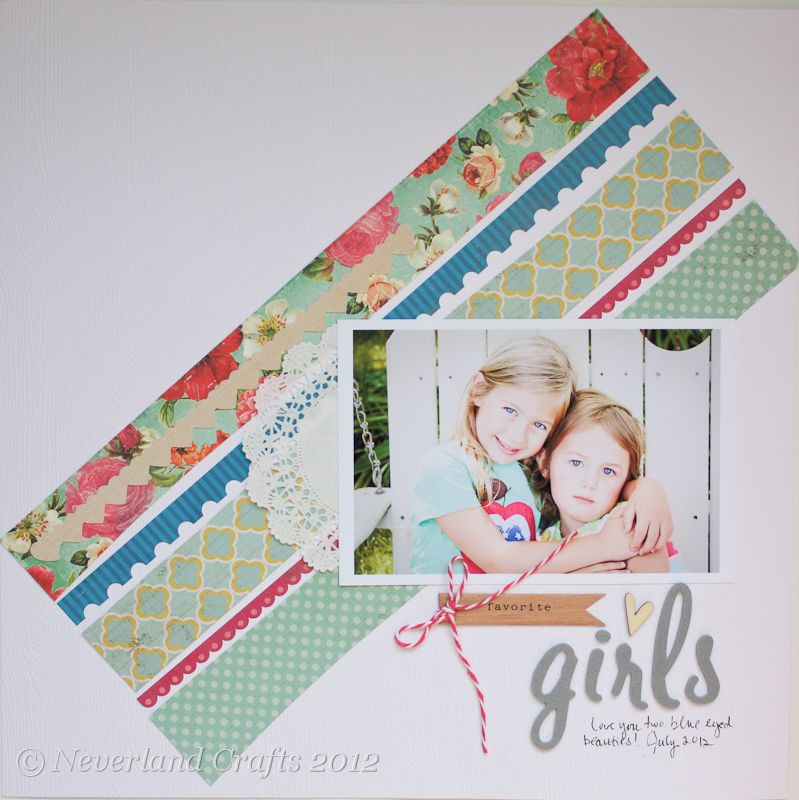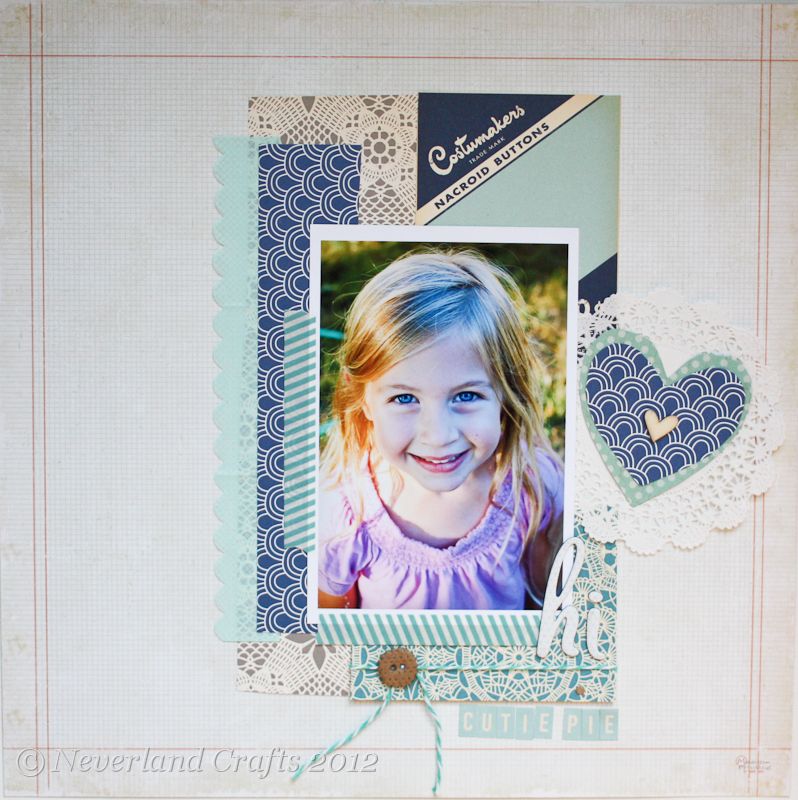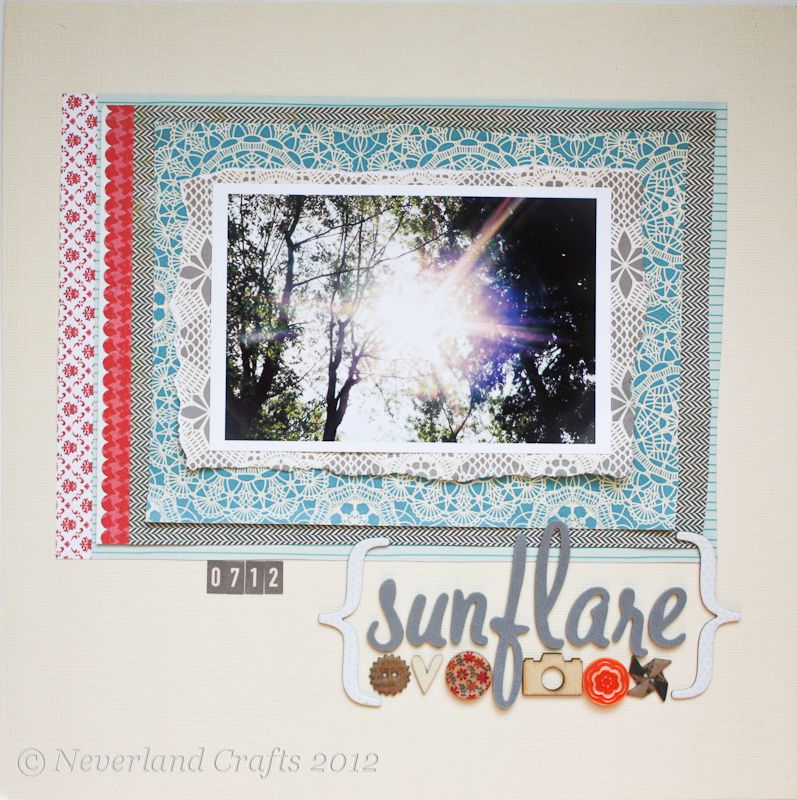 So, tell me dear readers, do you take your scrapbook supplies on vacation, or is it just me? Please share, because I have a bet going with Husband that the world is full of crazies just like me ;)