Hi All!! You've reached the blog of Katie Ehmann, Crate Paper Girl! So happy you are hopping along with us today for the Crate Paper/Card Maker blog hop! If you get lost, go on back to
Card Maker
or
Crate Paper.
And don't forget to enter to win a $40 prize pack of Maggie Holmes goodies from her Crate Paper collection over at the Crate blog!! The Maggie Holmes collection is one of my all time favorite collections ever, and I just might by trying to hang onto every last bit of it--especially the chipboard and the patterned papers! I used two chipboard pieces on my card, the pink butterfly and the circle frame. The yellow flowered paper with its blue polka dot alternate side are gorgeous together, so I chose those along with a couple of pieces of the washi tape that comes in a super cool, convenient sheet. Finally, the gold glitter stickers spell out my simple sentiment!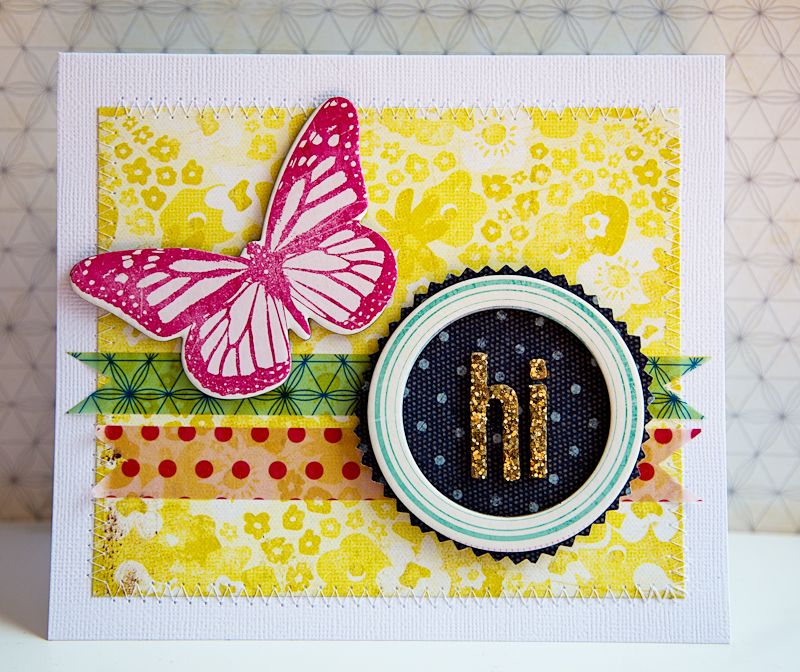 Thanks so much for stopping by! Next up is the very talented AJ Otto
who can be found right here!!