Yep, you read that right--Beautiness. Here they are, friends! My projects are featured
both
on
Write.Click.Scrapbook
and
The Twinery Blog
today!! Make sure you check them out, cause rumor has it there's gonna be a sweet giveaway! On this layout, I used twine from The Twinery to hand stitch the title "Love", and also used it to embellish the button and journaling cards.
For this one, I used all 22 colors of twine from the Twinery and stapled them to mimic the spokes on the Wonder Wheel at Coney Island. I tucked away some hidden journaling on the blue tag.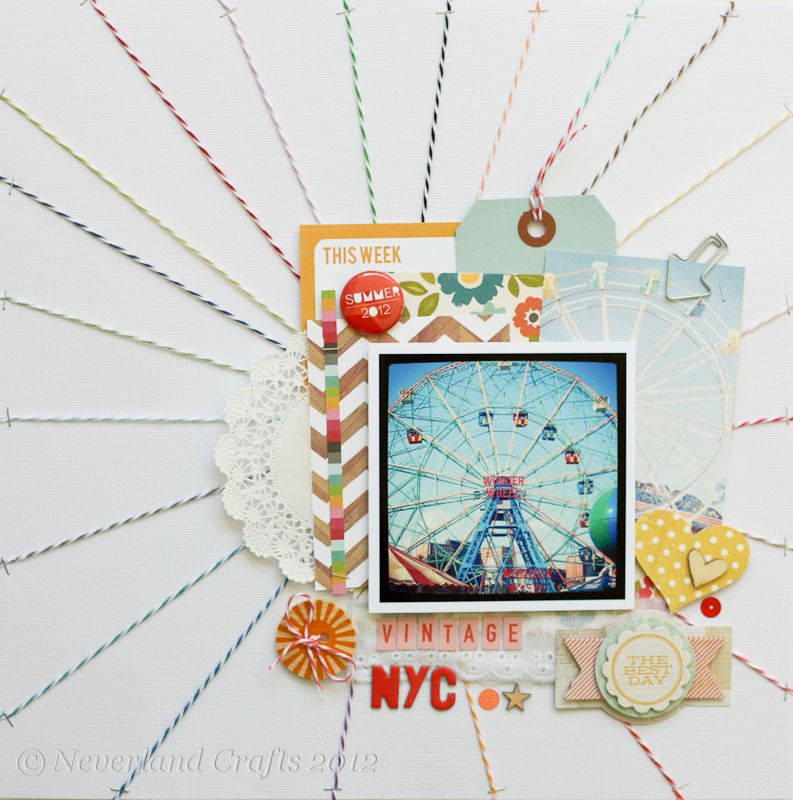 Finally, for the card I used a super simple design with some scraps I had from a recent project. I stamped the title, added some stickers and sequins and finished with strawberry twine from The Twinery.
I had a ton of fun making these projects! Thanks for visiting!