Hi Everyone! As promised, here are my super simple instructions for the three dimensional eggs I made for my Crate Style post!
Step 1:
Cut three ovals using your Silhouette or by hand. Make sure they are exactly the same size.
Step 2:
Fold all three ovals length-wise, carefully lining up the edges. The side
inside
the folded oval is the side that will show on your finished egg.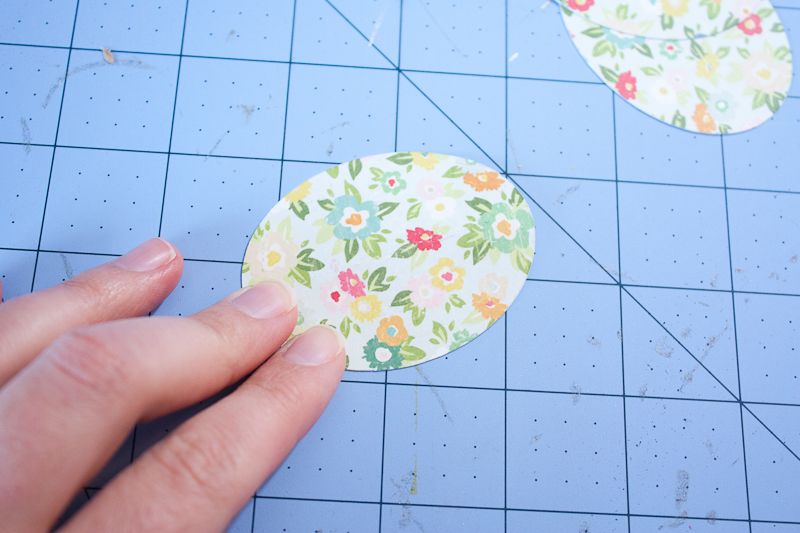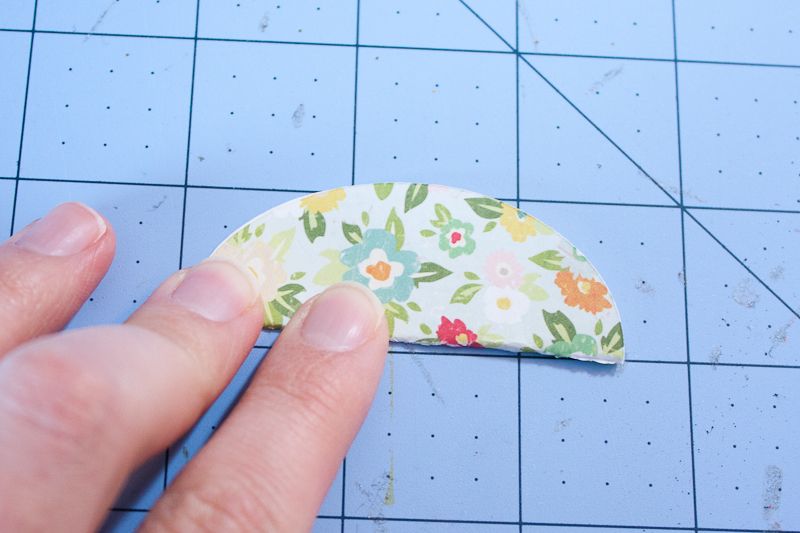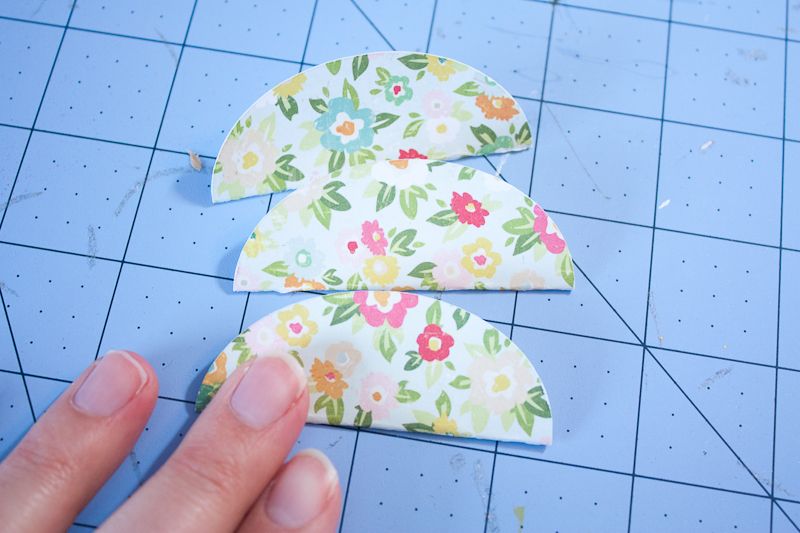 Step 3:
Add adhesive to each oval along the edges and down the middle, then stick two ovals together as shown. Cut a six inch piece of twine and tie in a knot at one end to create a loop. Adhere the loop along the seam of the two ovals as shown.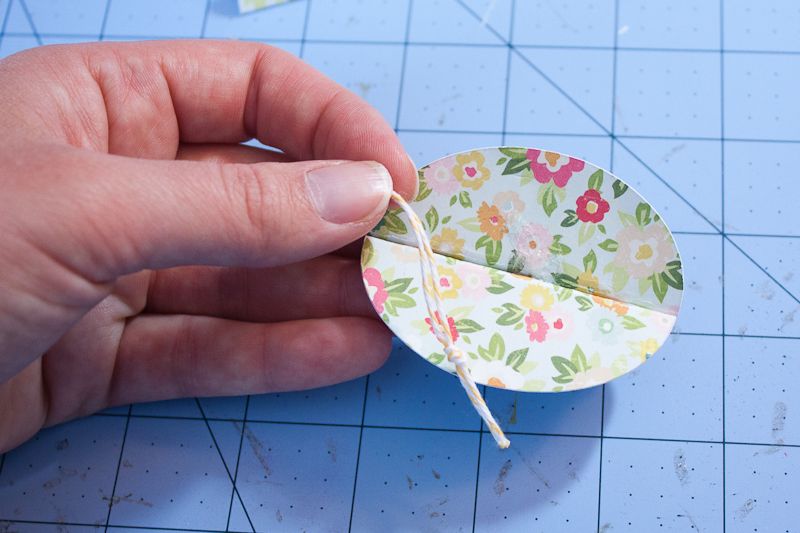 Step 4:
Carefully align and adhere the final oval to complete your egg! Easy peasy, right??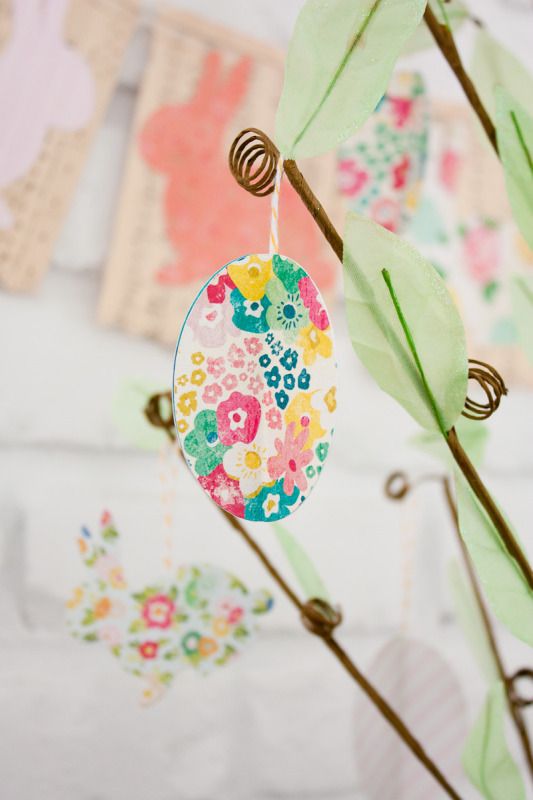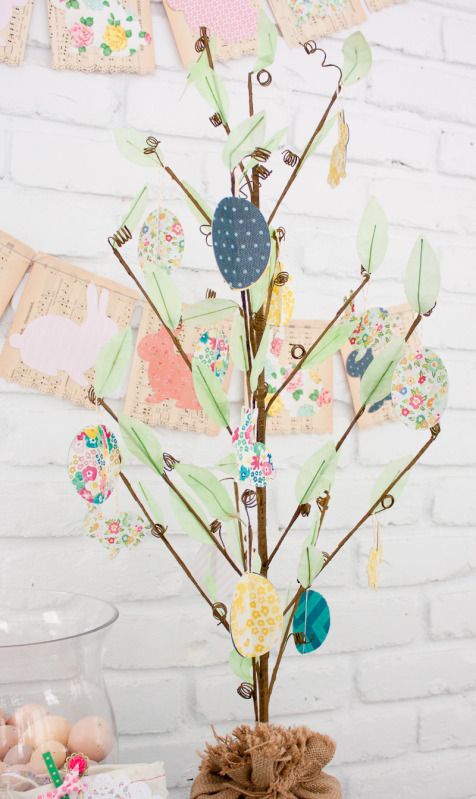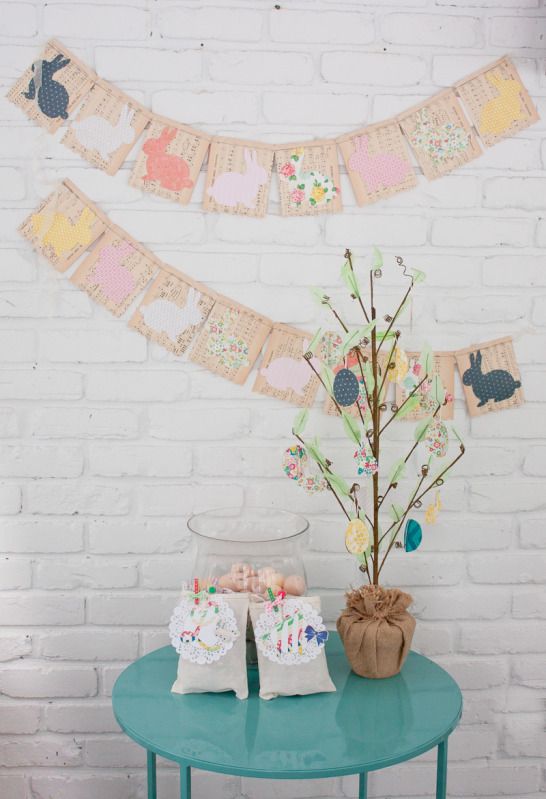 Thanks for stopping by today!