Welcome to the American Crafts Valentine's Day Blog Hop! You are at Katie Ehmann's blog and you should have arrived here from
Meghann Andrew's blog.
For my Valentine themed love layout, I used Crate Paper's Love Notes collection. I punched a bunch of hearts from the 6x6 paper pad, arranged them in a large heart shape and machine stitched them to my page. Then I used lots of little embellishments to create a collage inside the heart, added my photo and a little caption. The photo was taken on our honeymoon almost ten years ago in Paris!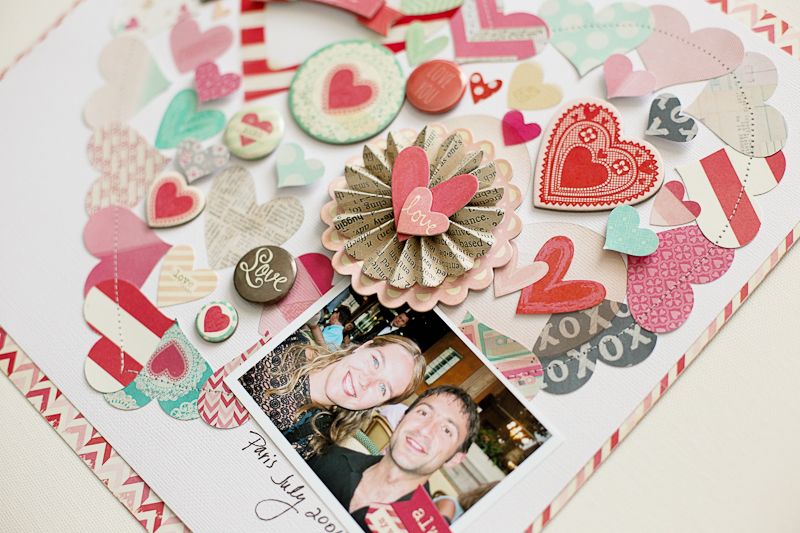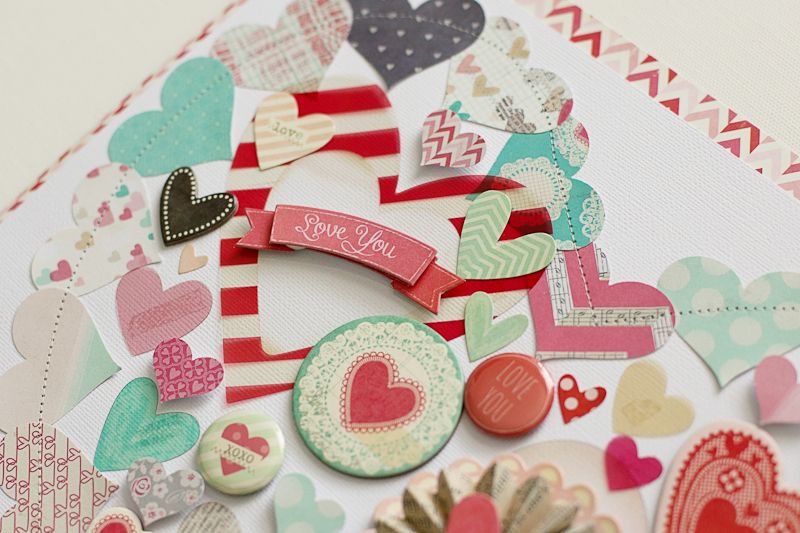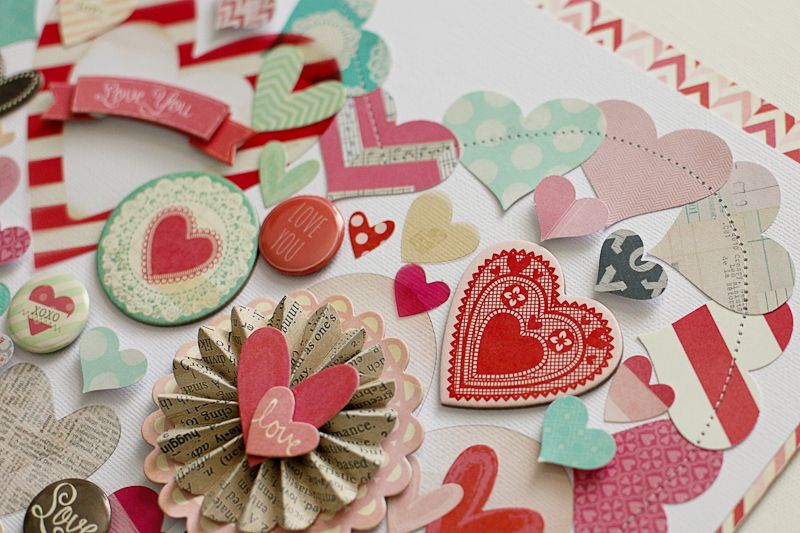 Next up is the oh-so-talented
Patricia Roebuck!
If you get lost along the way, head back to the
American Crafts blog!
Happy Valentine's Day and thanks so much for stopping by!