Hey Everyone! This month's Gossamer Blue kits are loaded with adorable goodies from Elle's Studio! I love the colors and patterns on the patterned paper, and decided to hand cut my title after being inspired by an amazing layout by
Becky Novacek
. I chose a few papers, grabbed my scissors and went to work! I didn't draw the letters before cutting because I wanted them to have an imperfect, hand cut look. With such a big title, I decided to use a simple heart photo that I took last 4th of July while playing around with sparklers, and I embellished with tags and die cuts from Elle's collection and even added some stamps (which is big for me!). Finally, I cut and stitched the white card stock to another brightly colored piece of patterned paper to create a frame for my layout. I love how it turned out!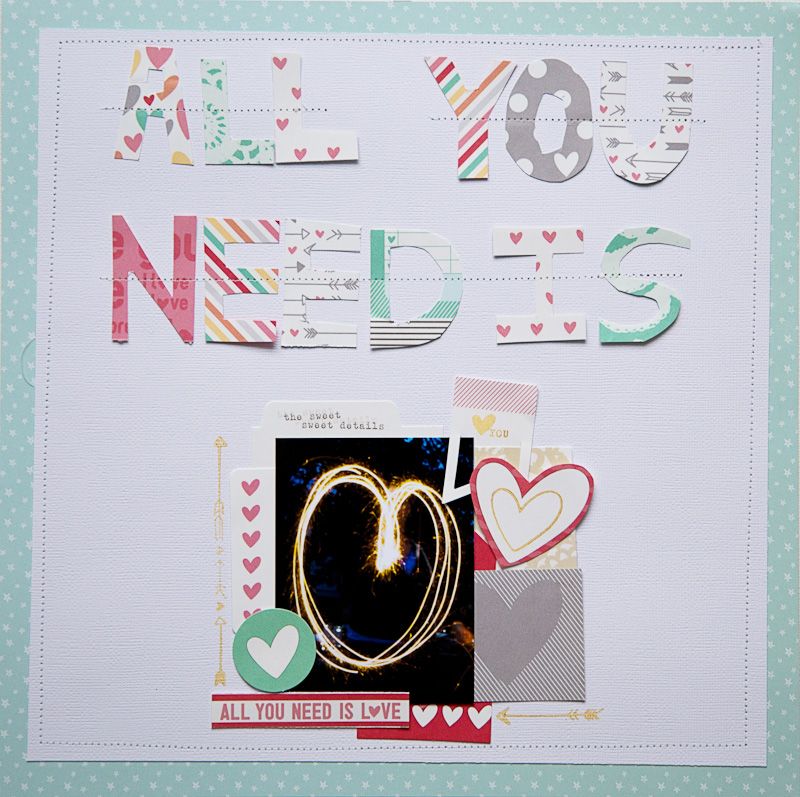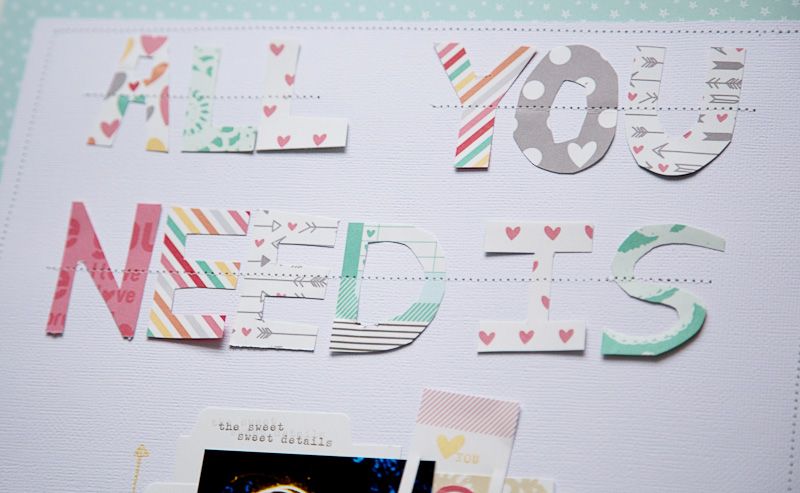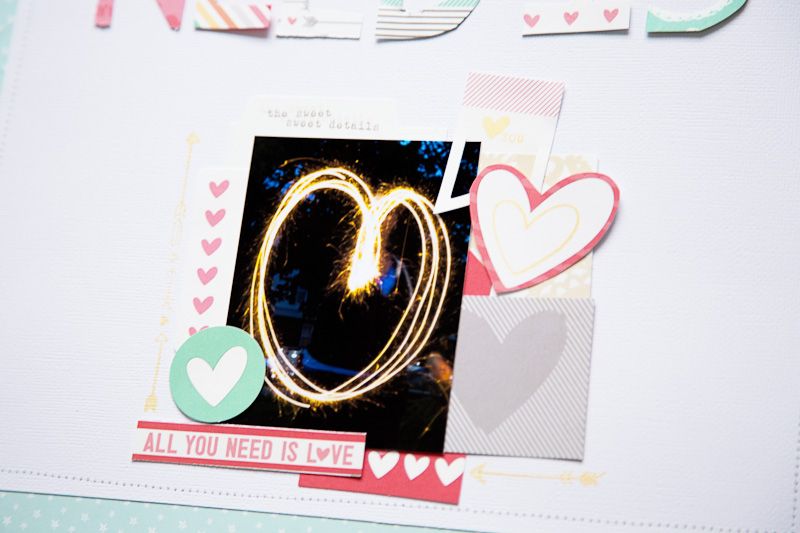 Next up, you'll be visiting the uber-talented
Kim Moreno
. If you get lost along the way, here's the list:
Adrienne Alvis
Anabelle O'Malley
Becki Adams
Cindy Liebel
Emily Spahn
Evgenia Petzer
Heather Leopard
Jenny Evans
Jessica Lohof
Jill Cornell
Jina Jean
Juliana Michaels
Kasia Przybyt
Katie Ehmann
--You Are Here!
Kim Moreno
Magda Mizera
Michelle Wooderson
Michiko Kato
Naomi Atkins
Nicole Harper
Patricia Roebuck
Stephanie Bryan
Valerie Bishop
WaiSam Ho
Yuki Shimada
Don't forget to stop by the Elle's Studio blog
right here
and the Gossamer Blue blog!
right here
Each company is giving away some great prizes on their blog. Leave a comment on their blogs telling us what inspired you along the hop to be entered!