Hi Everyone!! Welcome to the June edition of Gossamer Blue's Design Team Blog Hop!! I am simply in love with the kits this month and all of their fun, happy, bright colors! One of my favorite papers was the multi-color striped that I used on this layout of my youngest daughter: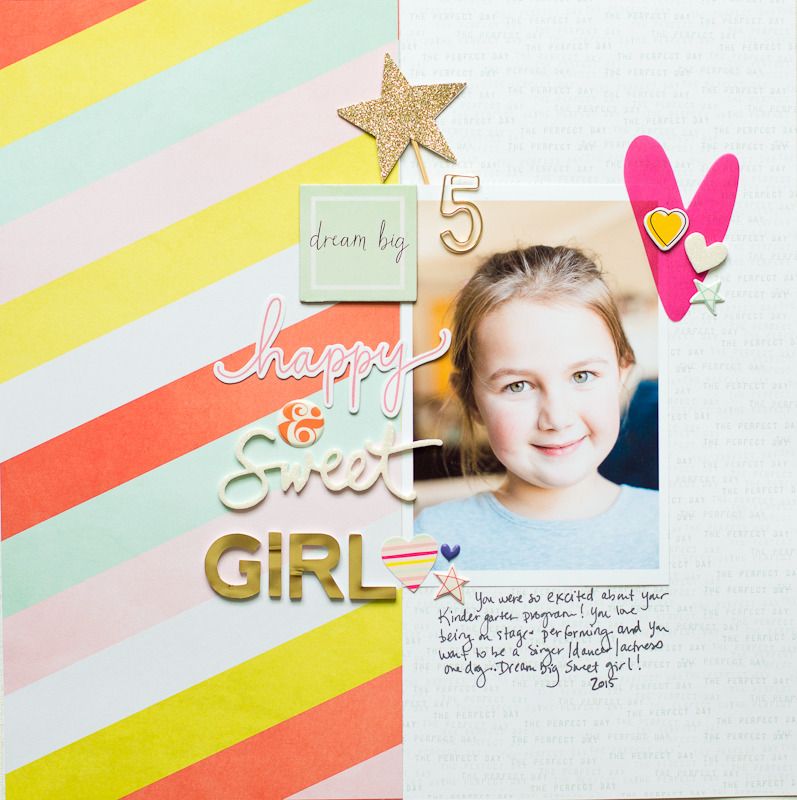 I also love all the different alphas and word embellishments in the kits and decided to make a funky mixed alpha title! Next up on the blog hop is the lovely, talented
Laura Rahel Crosby
. Here is the whole list in case you get lost along the way!
Anabelle O'Malley
Beshka Kueser
Brenda Weaver
Caylee Grey
Cindy Liebel
Emily Spahn
Erin Taylor
Eunyoung Lee
Diane Payne
Heather Leopard
Jill Cornell
Jill Keller
Katie Ehmann
You are here!
Laura Rahel Crosby
Melanie Blackburn
Michelle Wooderson
Michiko Kato
Sabrina Alery
Yana Smakula
Thanks so much for stopping by!