So on Saturday morning I woke up and like every morning, reached immediately for my phone or ipad which sleep right next to me on my nightstand. I started surfing through my normal sites and got to
write.click.scrapbook.
I saw that they posted the winner of the WCS talent search, super talented Jennifer Larson. As I scrolled down to take a look at her awesome layout, I caught a glimpse of another name--mine! Um, holy cannoli. I shot up from my lounging pose and yelled at sleeping Husband that I had won. I'm pretty sure he thought I won the lotto, but let me tell you that being chosen for the team at WCS is akin to lotto winning in my book! I am so excited and honored to be chosen as a part of such a talented group of ladies! A good friend of mine, upon reading the news on my facebook status, congratulated me and wrote that my dream is coming true. She's so right!
And what do you think I did upon reading the news of my WCS position? Yes, that's right dear readers, I whipped up some layout goodness!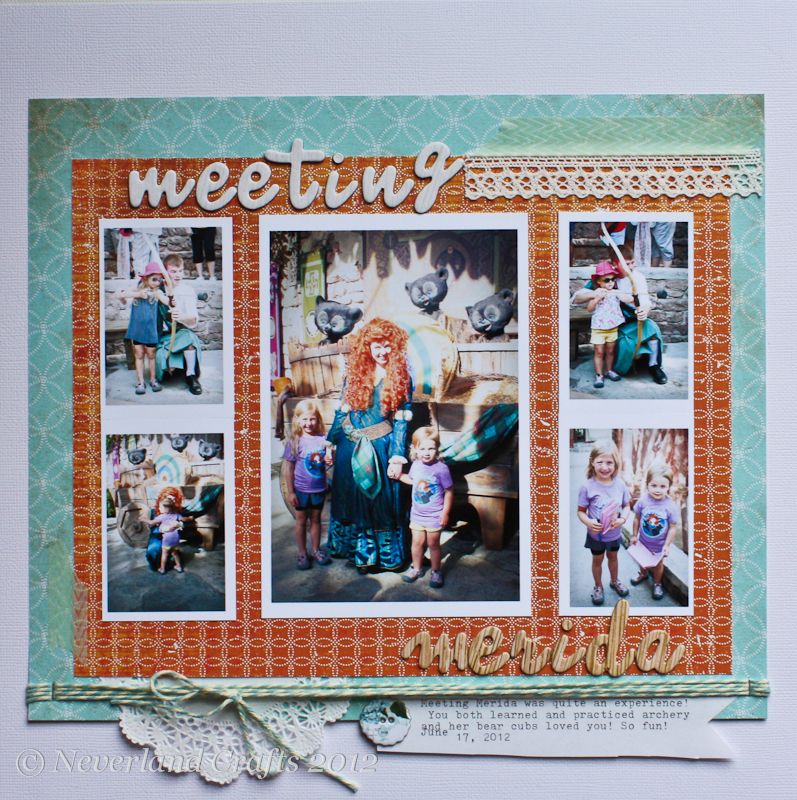 The girls had the best time meeting Merida, the new princess from Brave. They got to practice archery and meet her bear cubs. Merida was awesome!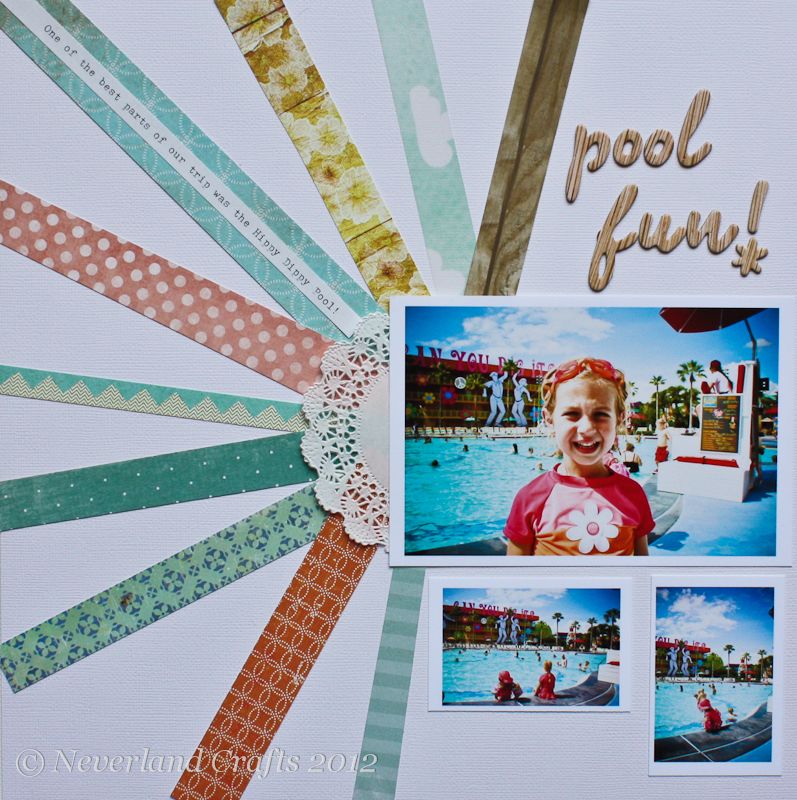 The pool at our hotel was just as much fun as the parks!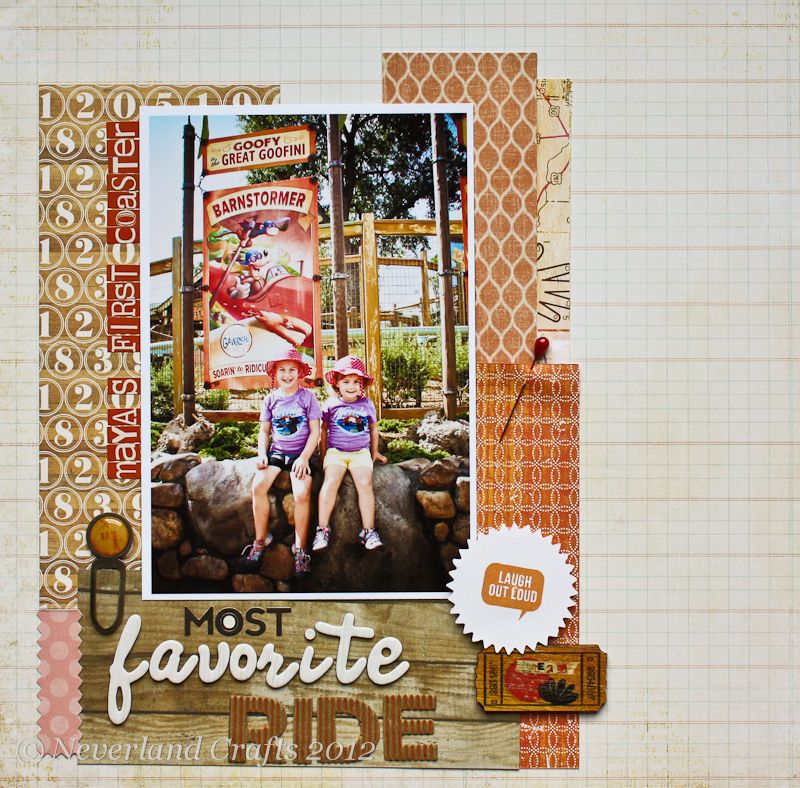 The girls had a blast on the Great Goofini ride! It was Maya's first ever roller coaster and she loved it!

I stayed up super late last night waiting for the Studio Calico Member Picks video, but I fell asleep before it was posted. I had a dream that they chose one of my layouts again so I was certain this morning that because I dreamt it, it wasn't going to happen (gotta love that magical thinking!). So imagine my surprise when I opened the video and one of my layouts was first up! Yay!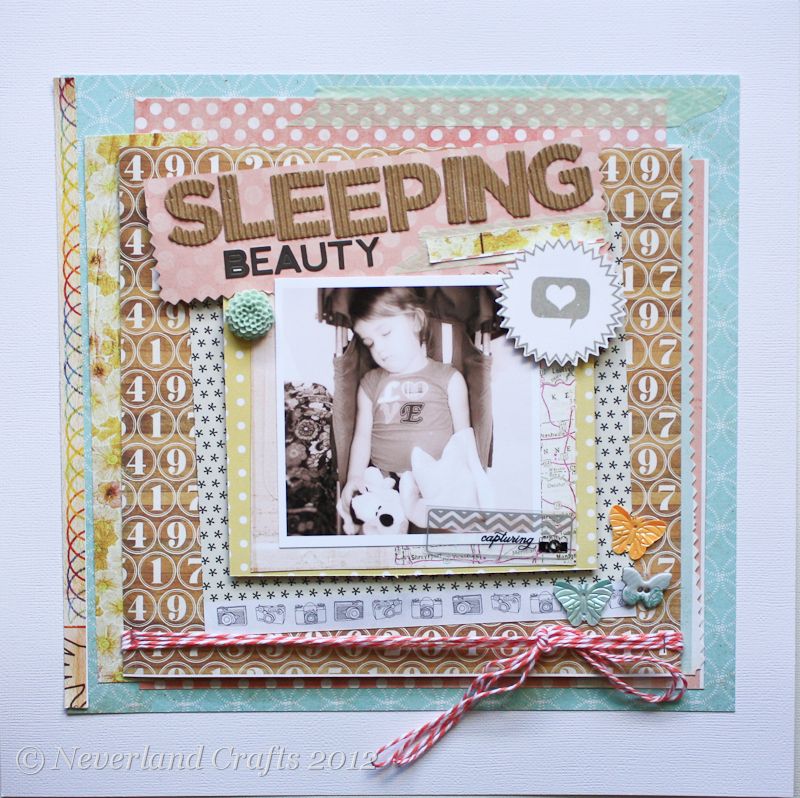 This one was for a Design Team scraplift challenge, and I chose to lift one of my favorite scrapbook idols,
Jen Jockisch
. It is so exciting to see my layouts on that video!
Well lovlies, it has been an amazing week so far, and I'm excited to see what the next few days will bring!