This weekend, as Lily's birthday celebration continued, I made a Strawberries and Cream cake decked out in Alice in Wonderland decor. Lily specifically asked me to use her little Alice figurines (easy enough) but also asked for mushrooms. I originally decided that I was going to make mushrooms from candy, but then went to the grocery store and found this: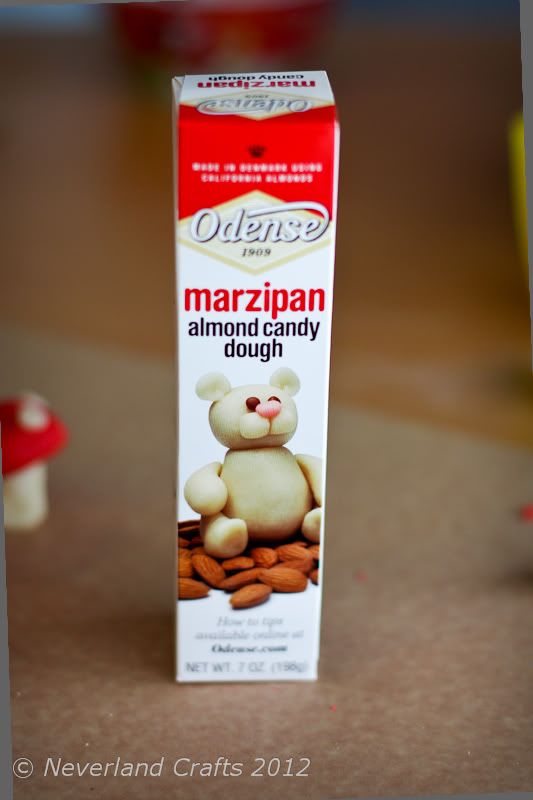 It looked fairly straight forward so I grabbed two packages. I put some marzipan in a ziplock baggie, squeezed in a few drops of red food coloring, closed the bag and kneaded it until it was a lovely shade of red. From there it was just like playdough.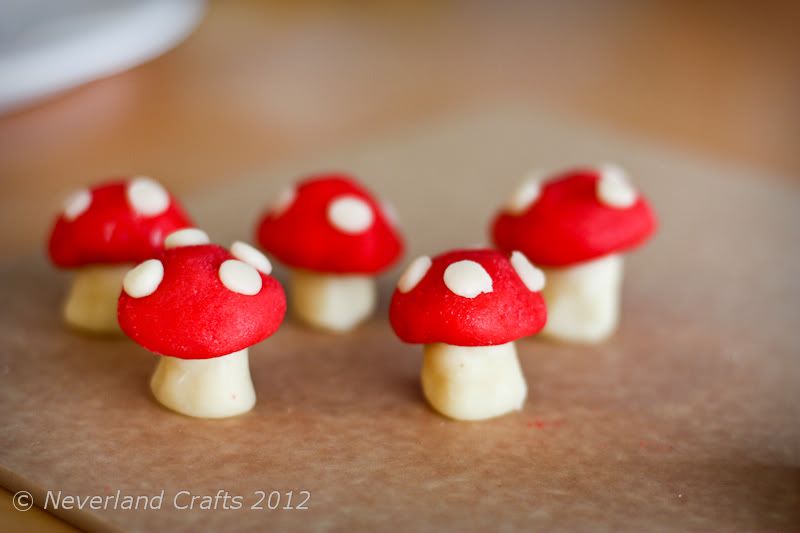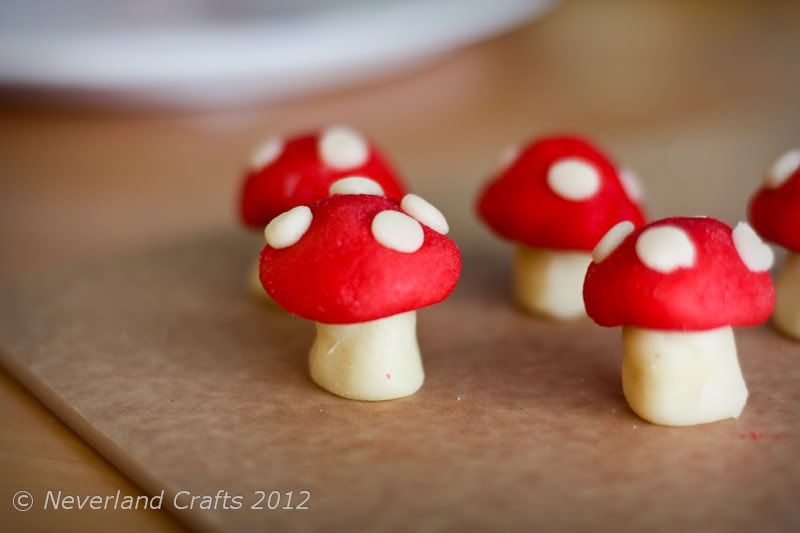 The cake recipe, from cook's illustrated, is super good. Here are some cake construction shots: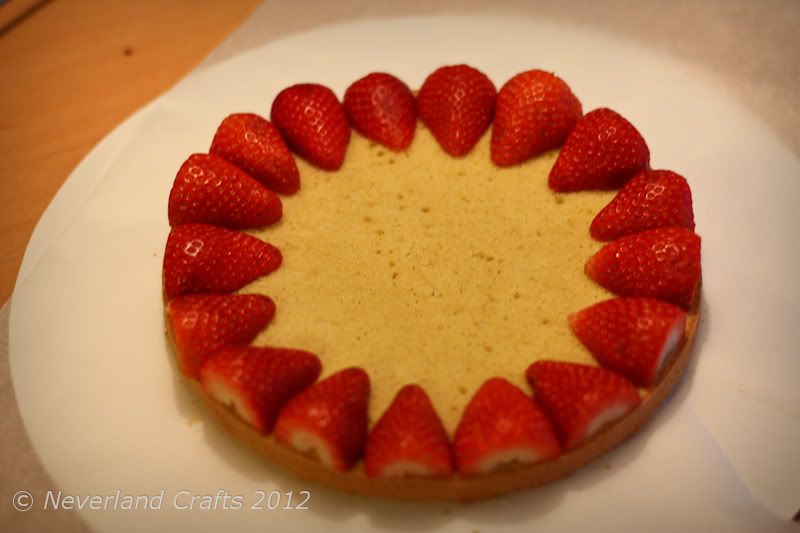 Yum strawberry filling with cherry liquor.
And here's the completed cake: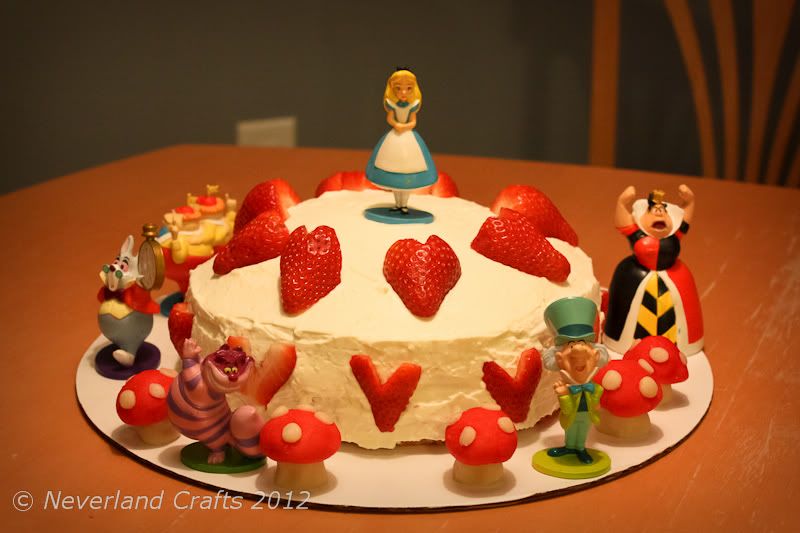 And the birthday girl with her cake: