My sister was in town for the entire week before Christmas and the girls and I were all out of school. This set the stage for our Good Old Fashioned Crafting Christmas! I gotta admit, I went a little overboard and this will end up being two-post coverage, with a little Valentine's Day preview thrown in for good measure. I was on a tree kick this year. I made lots of different kinds of trees, including button, paper, and felt. First up, felt. Unlike many of my other crafts, I didn't find step by step instructions for these. I just found something like them in a catalog and said, "I can make those. For way cheaper, too!"
Here is the felt you need. I got mine at Joann's. Then you'll need some sort of cone shaped thing. You can use foam or cardboard. I found some cardboard cones.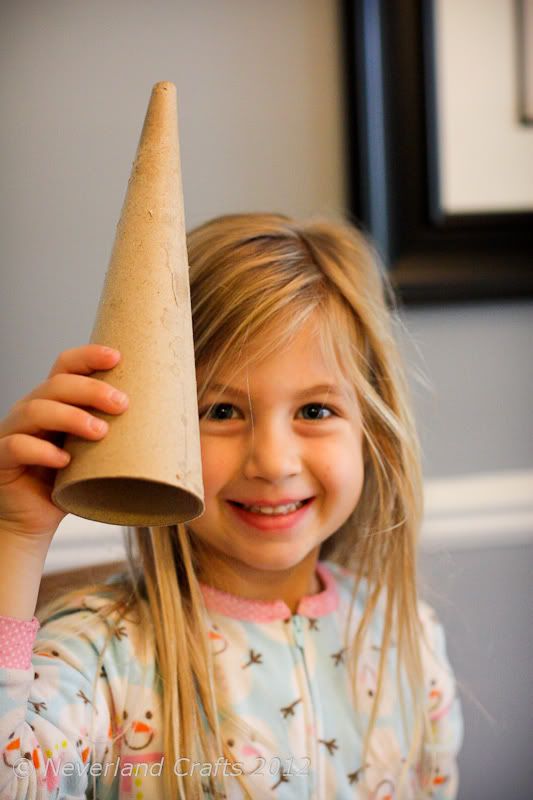 See?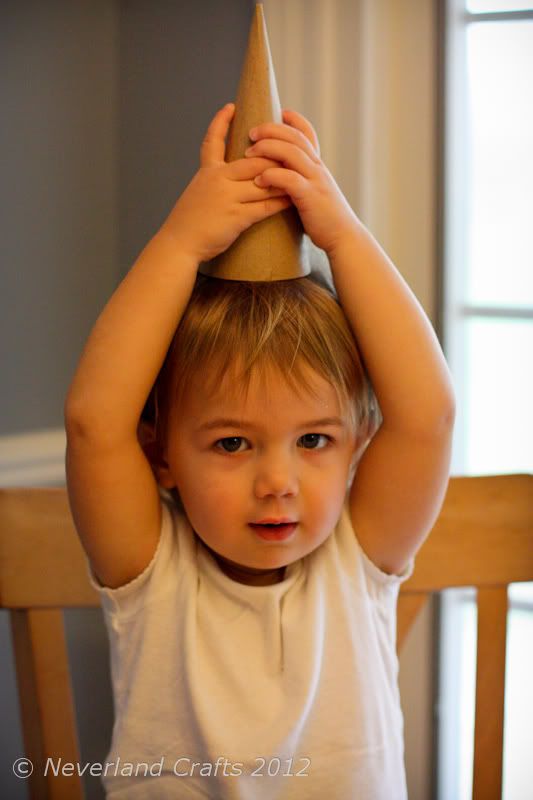 And smaller, see?
The girls used the left over scraps to make their own tree craft with felt triangles, glue, and card stock.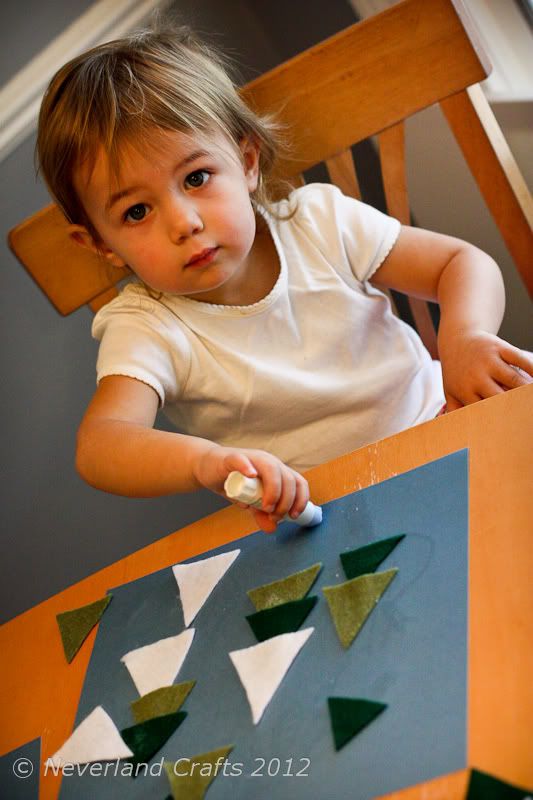 Sister made me remove this awesome picture of her. She's picky.
So we cut the felt into strips about 3-4 inches wide and long enough to wrap around the cones. On the edge of the strip we cut a wavy petal pattern. We wrapped each piece in layers around the cone, hot gluing as we went until the whole cone was covered. At the top, I freehand cut a star and hot glued it to the top. Voila! Cute, cheap, felted trees. Lily says they look like they should be in Whoville.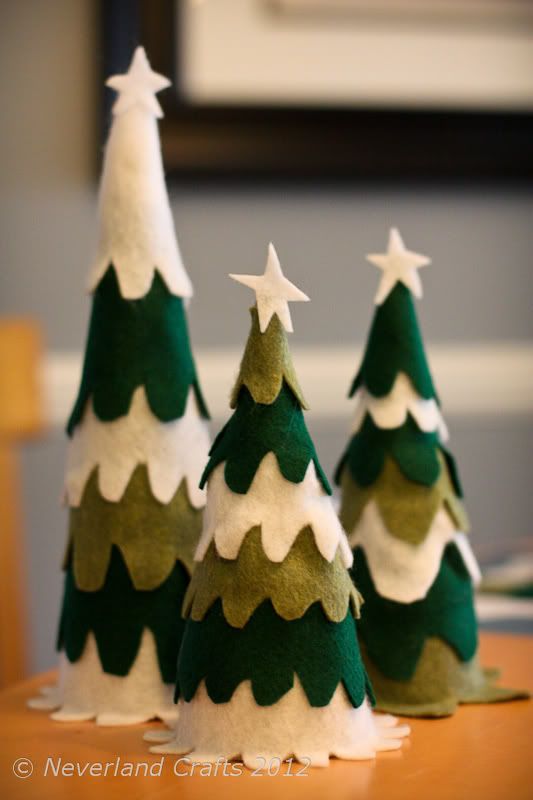 More trees later. Now let's get to the good stuff. The treats! I made what seemed like a million different kinds of cookies this year, but my favorites were the sugar cut-outs. I found the best recipe that uses lots of almond extract in both the cookies
and
the icing. You can find it
here.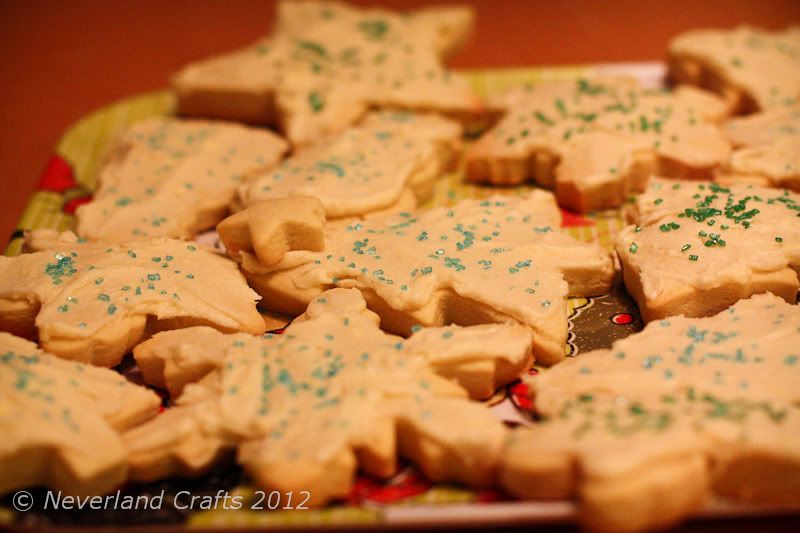 Yum.
I also made a super cool cookie tree with rockin' cookie cutters I got from Williams Sonoma.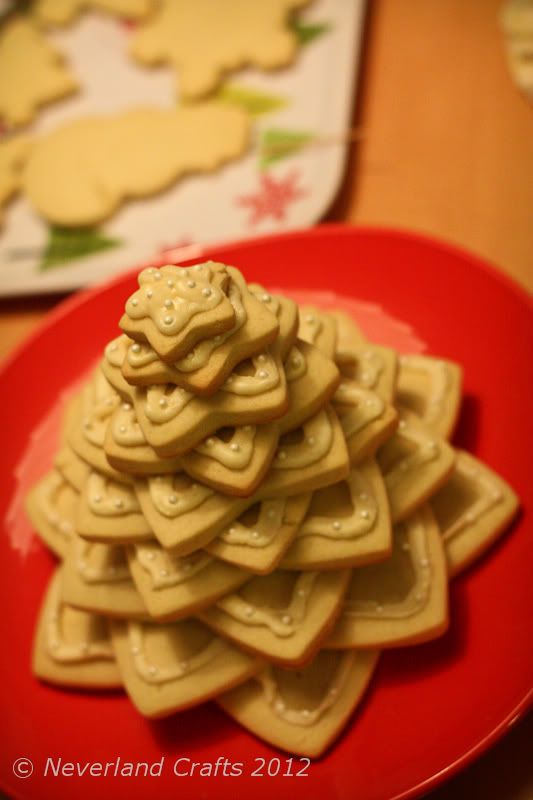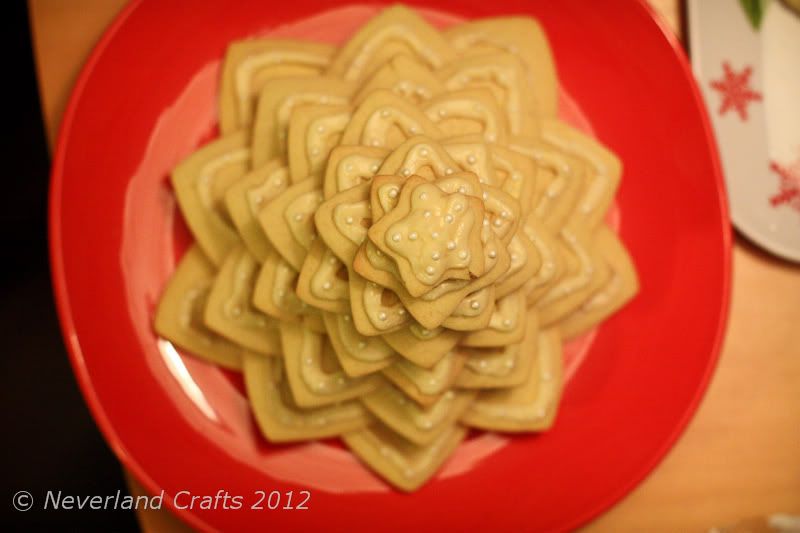 We didn't eat that one cause it was too pretty. Its still sitting on my kitchen table nearly a month later.
The girls helped decorate our traditional gingerbread cookies at my mom's house. I'm pretty sure for every sprinkle that made it to the cookie, there were five that made it to their mouths.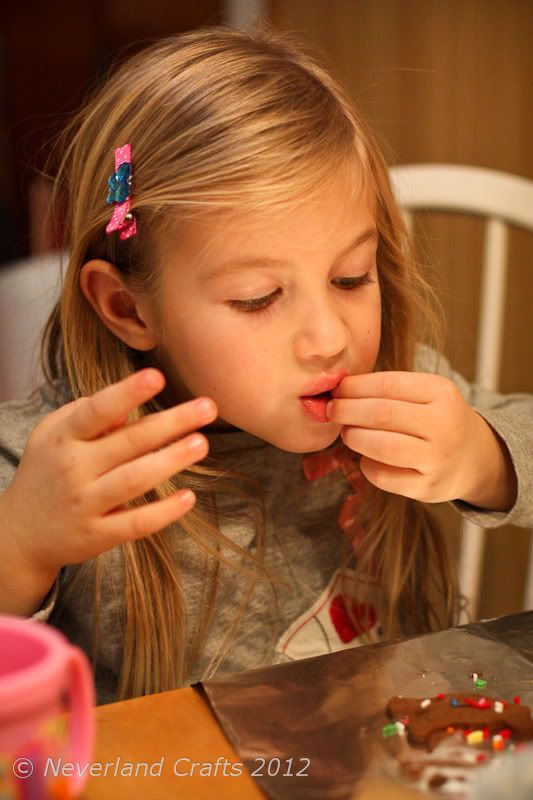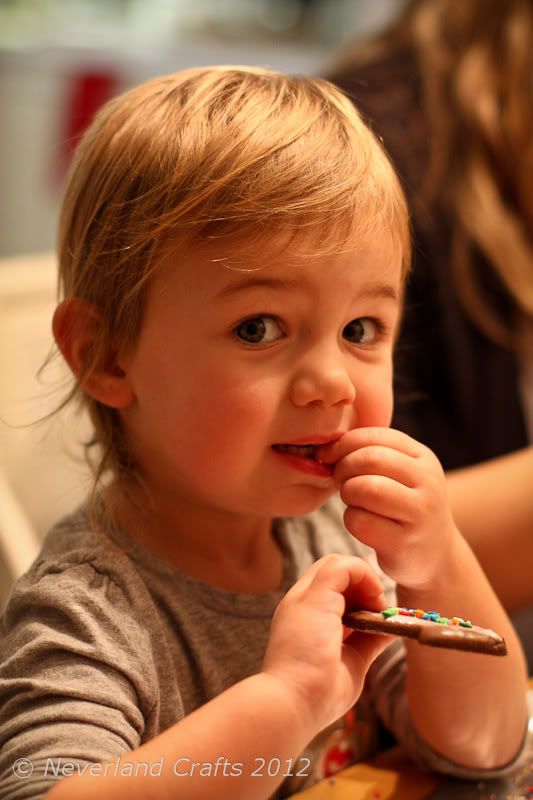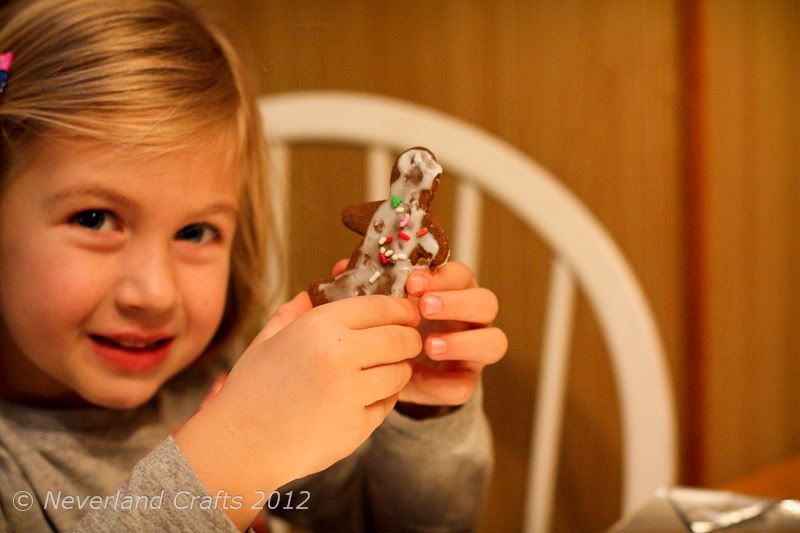 After cookies we decorated a gingerbread house. This was after Maya opened a big bag of teensy tiny candy balls that spilled and rolled ev-er-y-where on the kitchen floor. No worries, I just busted out the bulging bag of leftover Halloween candy to use as extra decor.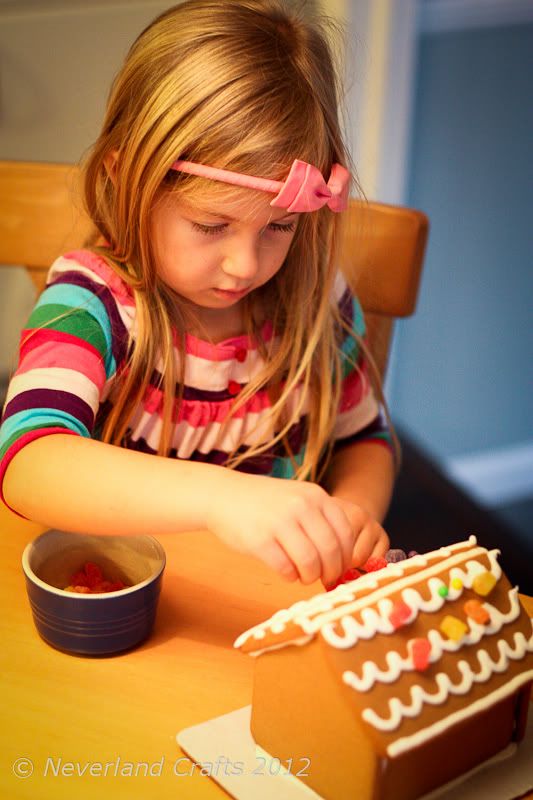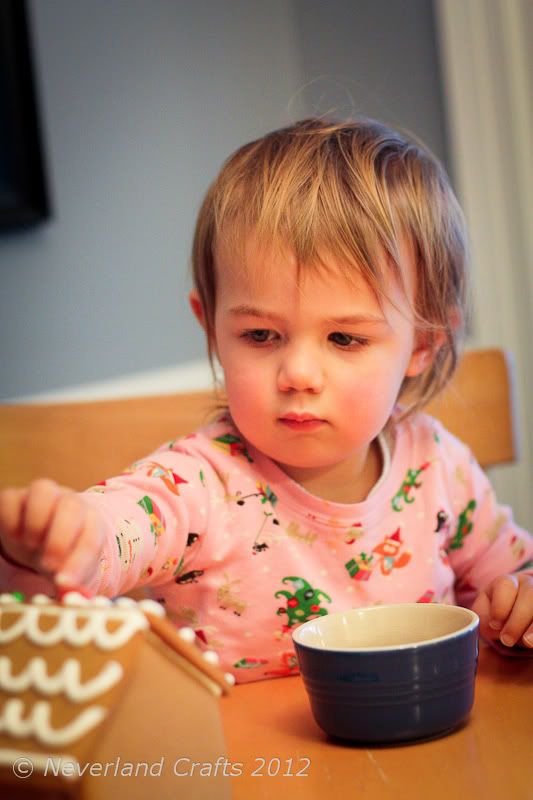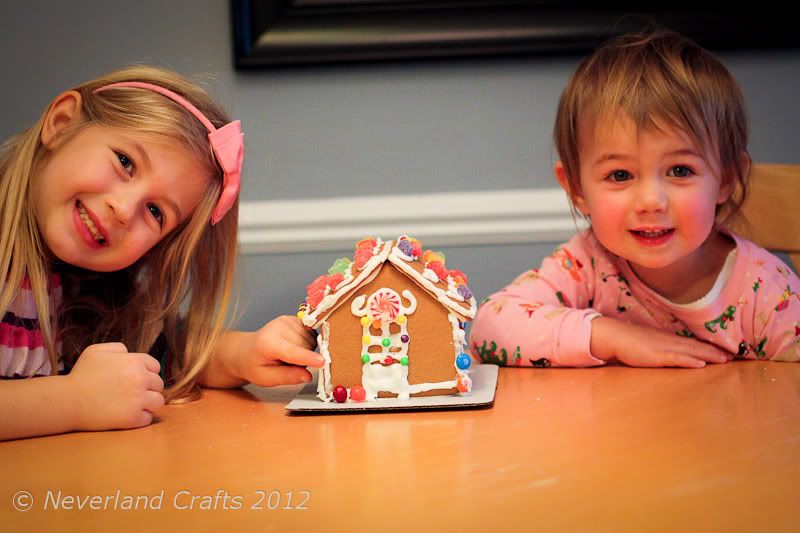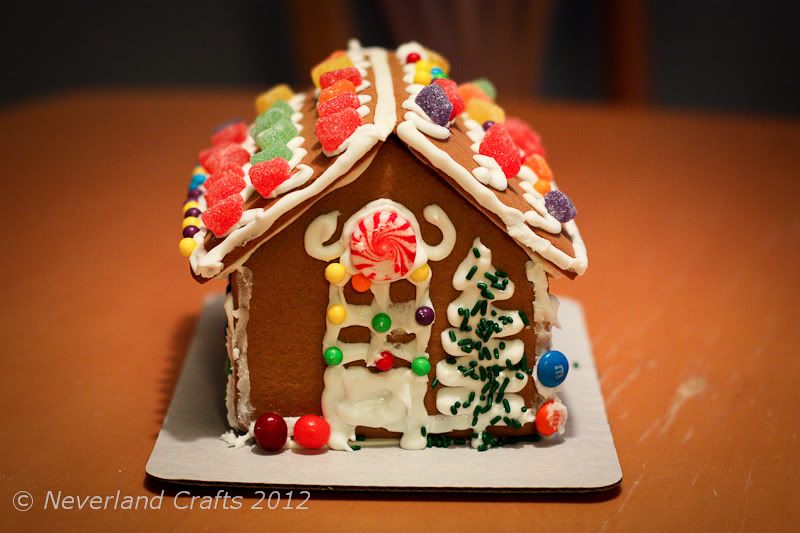 I added the tree, cause trees were my Christmas theme. Kinda like Raphie and his Red Rider BB gun theme. Oh, and by the way, if you want to decorate a gingerbread house, make sure you buy the pre-assembled house. After many un-Mommy-like words escaping my lips while assembling houses with pre-made sloppy icing, I'll never go back to the merely pre-baked. Gotta be pre-assembled.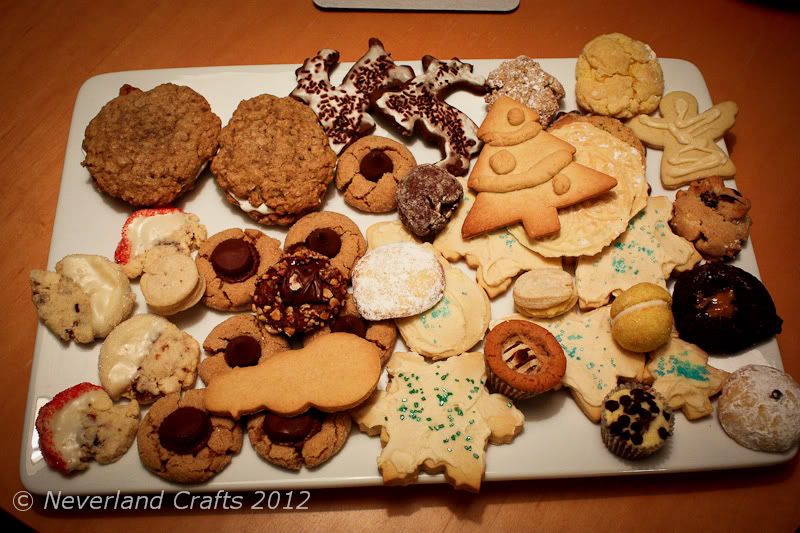 Cookie overload!Some of these were made by my super talented WIN friends for our cookie exchange
Okay, we'll save the other Christmas crafts for later. I'm pretty sure if I hear another Jingle Bell refrain in my head I'm gonna lose it. But that's probably because I'm writing this post in January.