This weekend was round two for Valentine's Day crafts. I made two buntings, a billion-button heart, and a birdhouse. Because what's Valentine's Day without a birdhouse? The first bunting I made from felt, double fold quilt binding, fabric and Heat and Bond.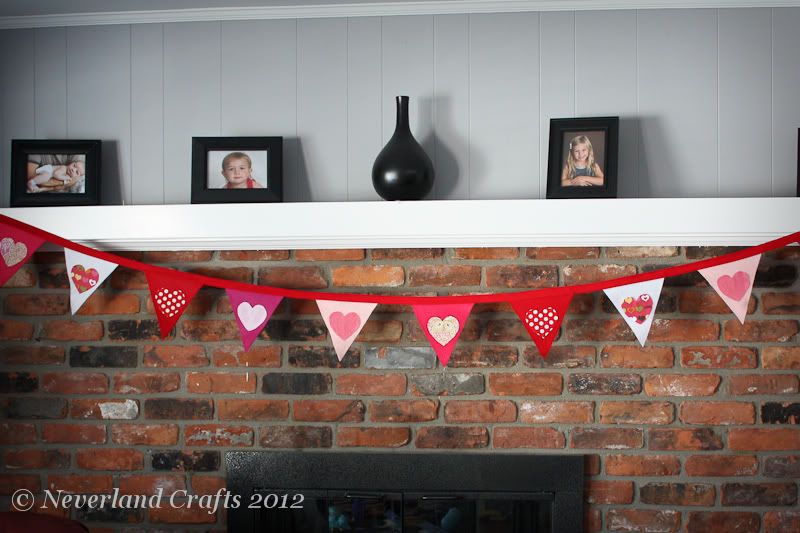 I cut the felt into triangles, cut out some fabric hearts, ironed the Heat and Bond to the hearts, and then ironed the hearts to the felt. Next, I ironed the Heat and Bond to the inside of the quilt binding, arranged the felt triangles, and ironed the whole length of the binding to adhere. Easy.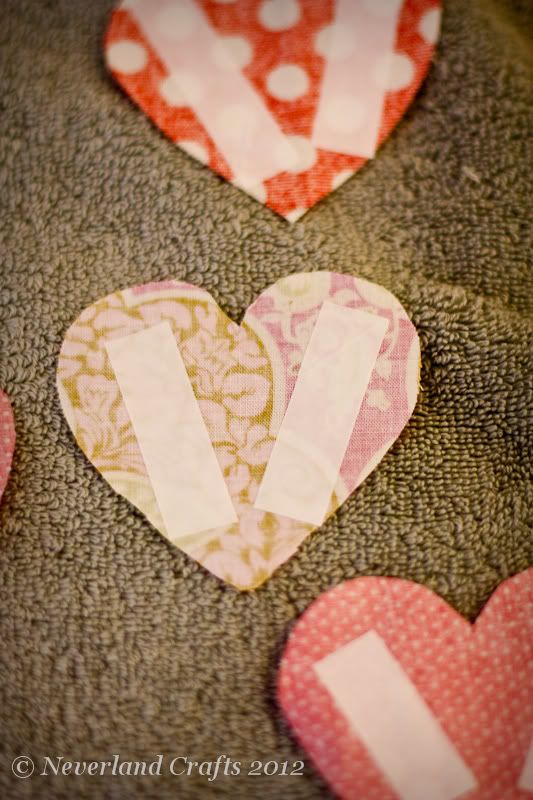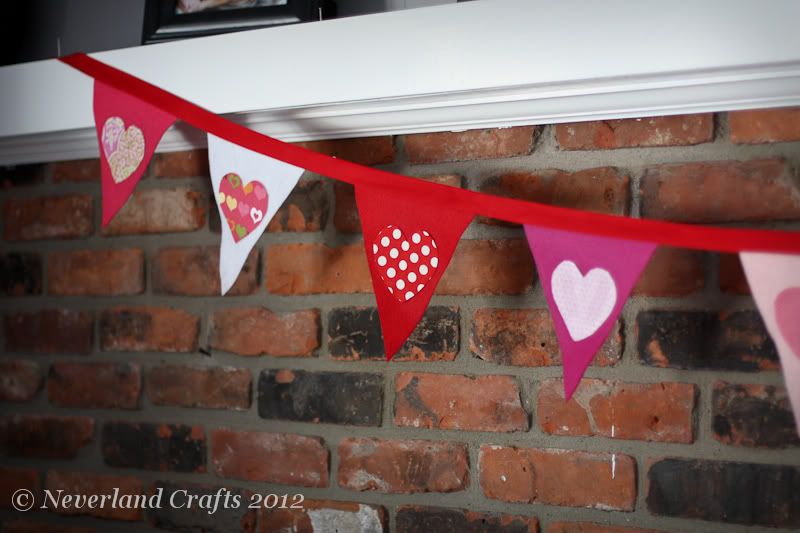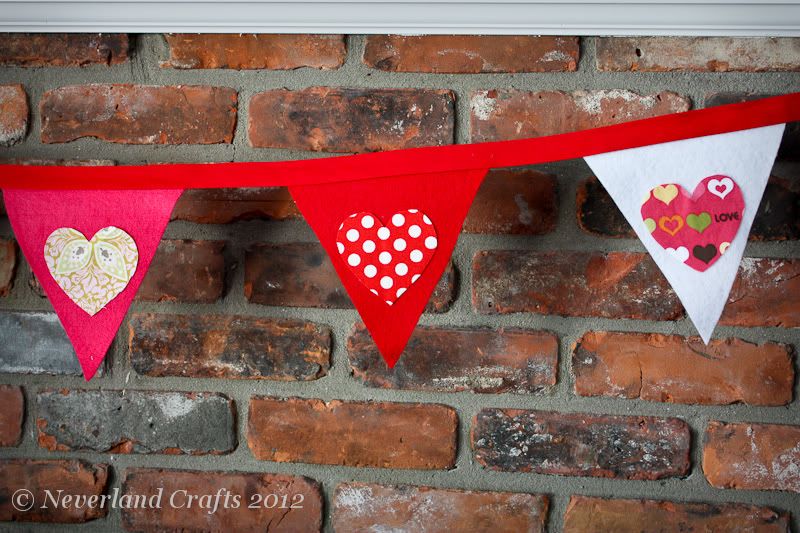 The second bunting was even easier. I had a Harry Potter paperback that I had cut for a Christmas present, so I took out five whole book pages, cut the bottoms into a flag, used my craft knife to cut out heart shapes, adhered patterned paper and some glitter stickers, and stapled the flags to some ribbon.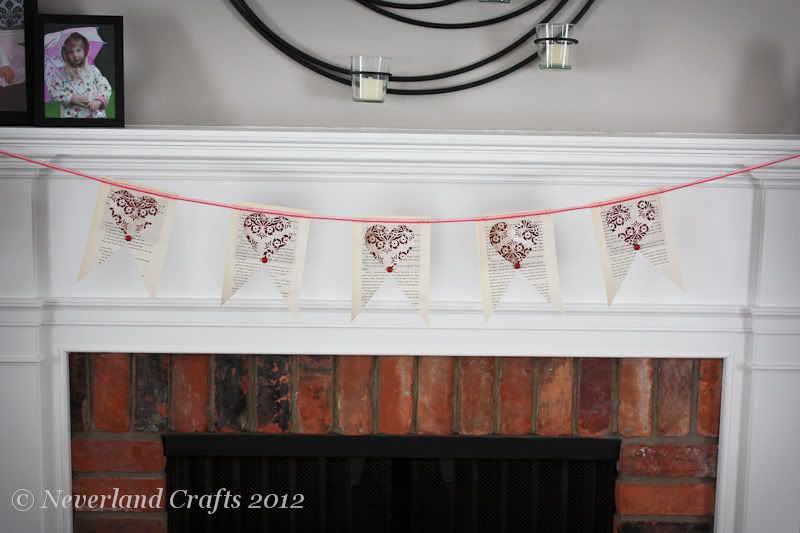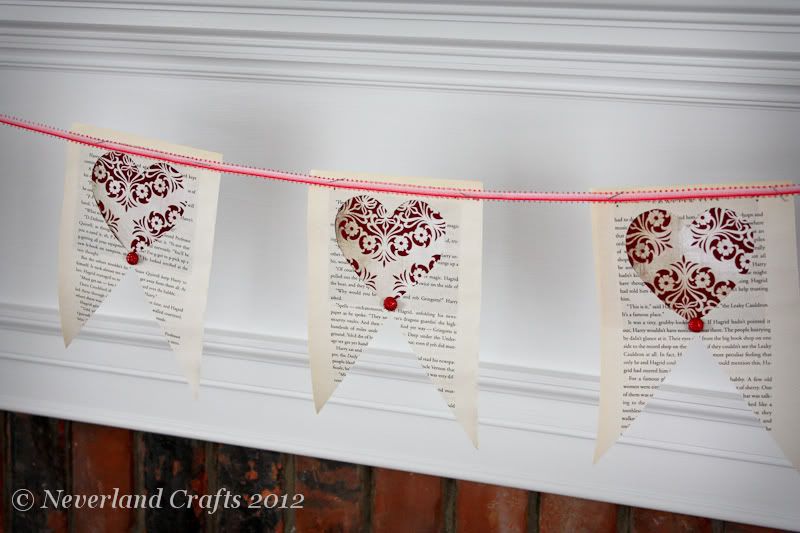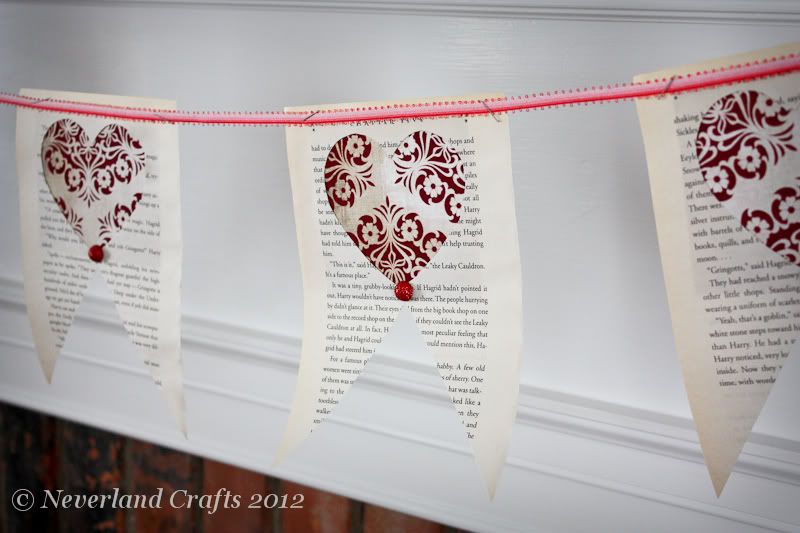 For the birdhouse, I bought a plain unfinished wood bird house from the craft store. I painted it, added some glitter to the paint for some shine, and added embellishments.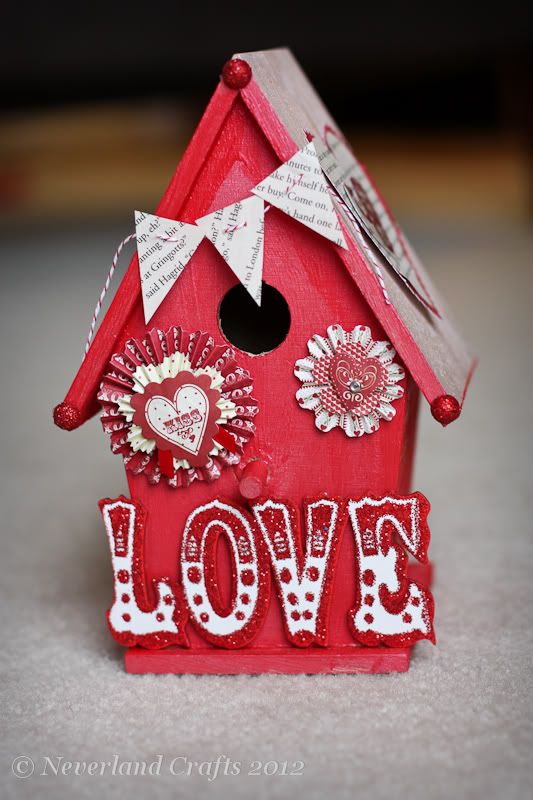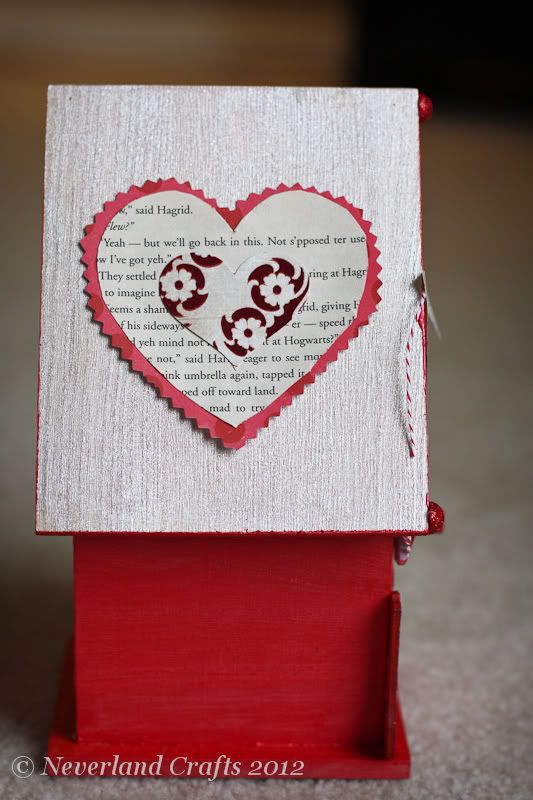 Finally, I made a billion-button heart by gluing buttons in a heart shape to patterned cardstock. Quick, cute, and easy.