This past summer, Maya turned two and I, being crazy, decided to throw an over the top carnival circus themed birthday party complete with animal cupcakes, games, a candy table and multiple buntings. The fact that I even know what a bunting is just further confirms my craziness. Don't worry, by the end of this post you'll know what a bunting is too, so you can share in my craziness. I designed, printed, mailed, sewed, decorated, baked, ordered, assembled, inflated, planned, and frosted for months and was finally ready. The guests arrived and about 15 minutes later so did the thunderstorm. We were packed like sardines in our decked out Florida room, watching the skies turn black and hoping like hell that we weren't going to lose power or that the bounce house wasn't going to blow to Oz. A few hours later, after my house was covered in a sticky candy coating, things mellowed out a bit and the kids were able to bounce for awhile. It was fine, but not the Martha Stewartesque soiree I was envisioning, cause I'm pretty sure it never rains on Martha's parade.
Anyway
, for this party I made: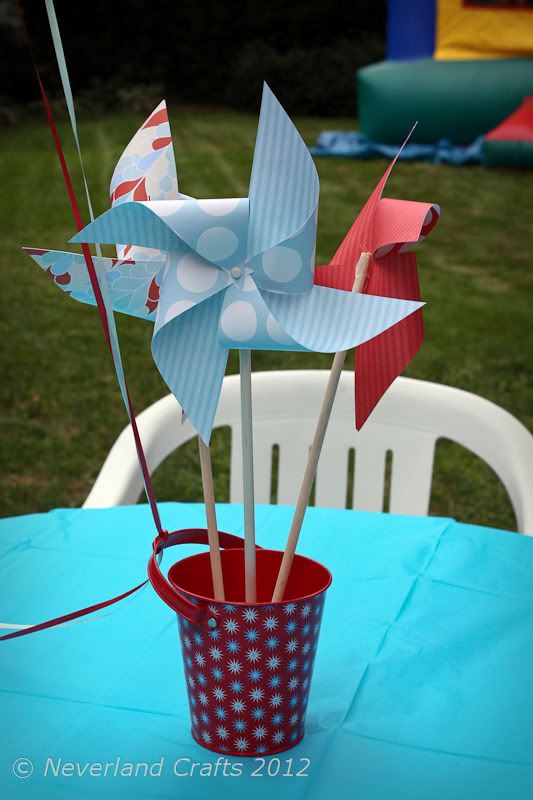 Paper pinwheels with directions found
Here.
I stuck them in green floral foam that I shoved into metal buckets from Target's dollar aisle.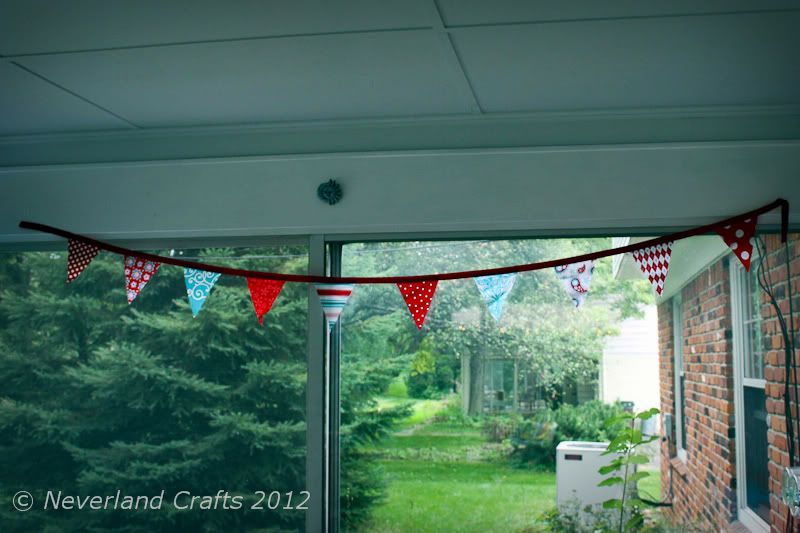 Two big buntings that required no sewing. Until I get my sewing machine you'll see lots of crafts that don't require sewing. Shocking, I know. I ordered the fabric from etsy, made a cardboard flag template, cut them out with pinking shears, laid them out on
this double sided quilting binding
and then used Heat and Bond to adhere the flags to the binding. Voila!
Another bunting shot.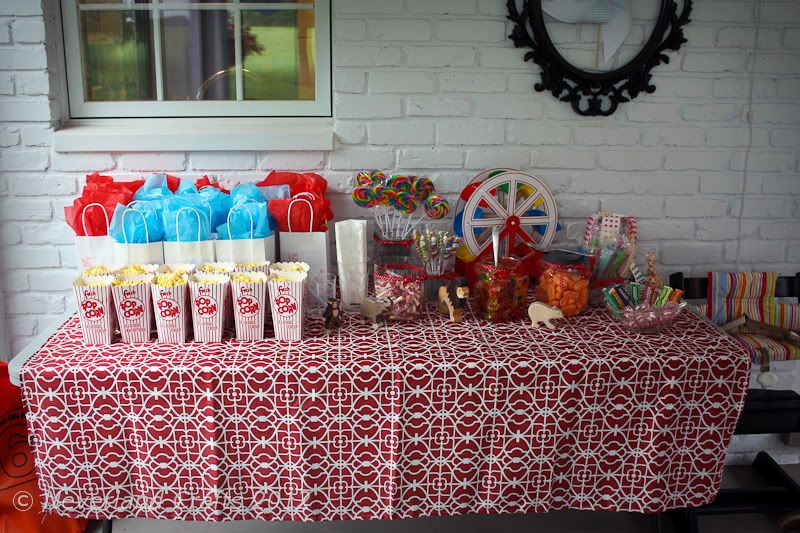 A candy table. Complete with wooden circus animals and super buttery, salty, greasy popcorn. I ordered lots of the candy from Oriental Trading Co. cause their prices are the bomb. I used a bunch of different clear plastic and glass containers, and again busted out the green floral foam to help make the lollipops stand up.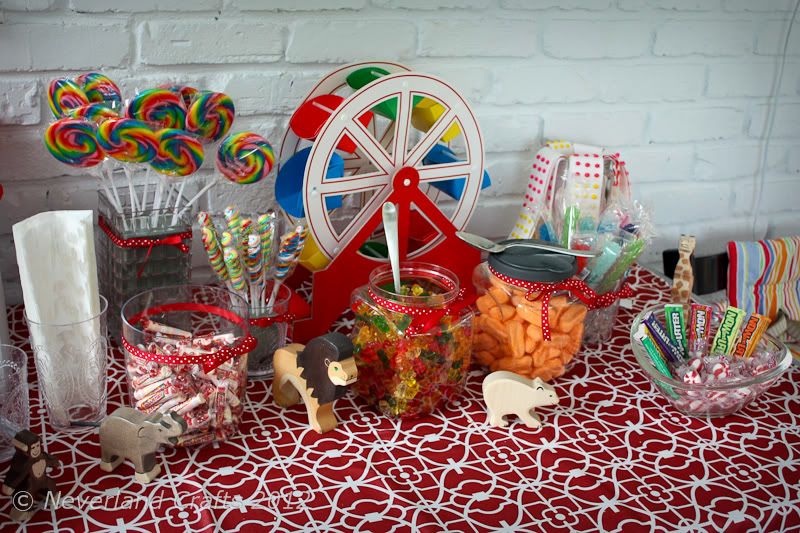 Candy table close up.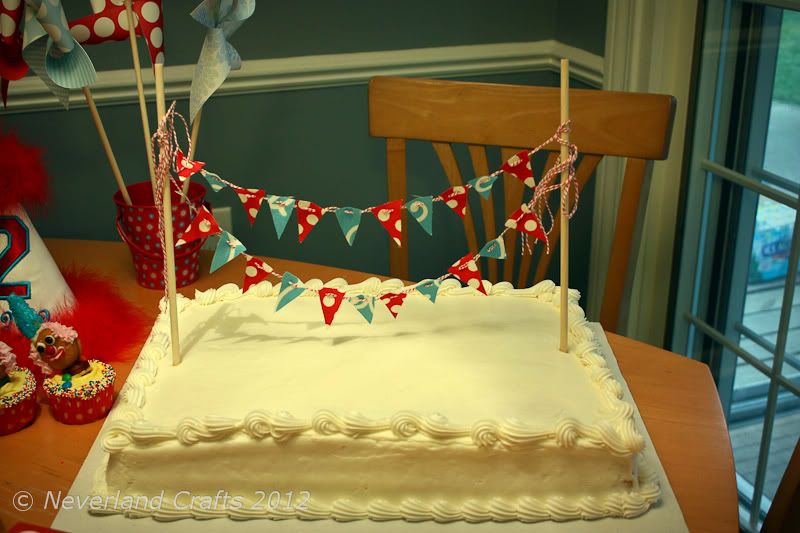 I cheated on the cake, but you'll see later that I made up for it with the cupcakes. I ordered a plain white frosted Costco cake and decorated with a smaller bunting made with fabric, baker's twine and wooden dowels.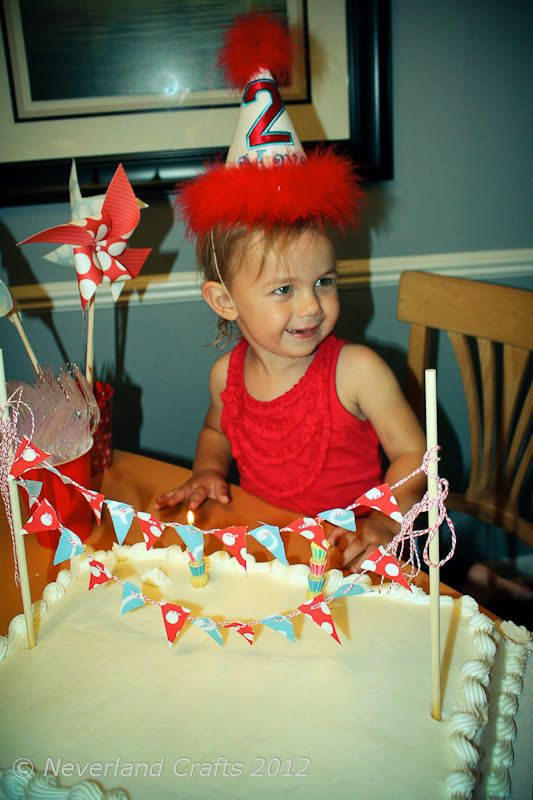 The birthday girl with her cake
.
See why I cheated on the cake? I saw these cupcakes in
this cookbook
and I was pretty sure I wasn't going to make them. I've made a cupcake from that book before, and it was super cute but super time consuming. The day before the party I was feeling pretty good about the prep, so I decided to whip them up really quick. Well, they weren't quick, but luckily my mom had taken the girls for the day so I spent a few, um, like 5, hours making them. I changed the poodle design into a polar bear. It was pretty much an accident due to the fact that my first poodle looked nothing like a poodle.And I'm not sure poodles frequent the circus all that frequently. Just sayin'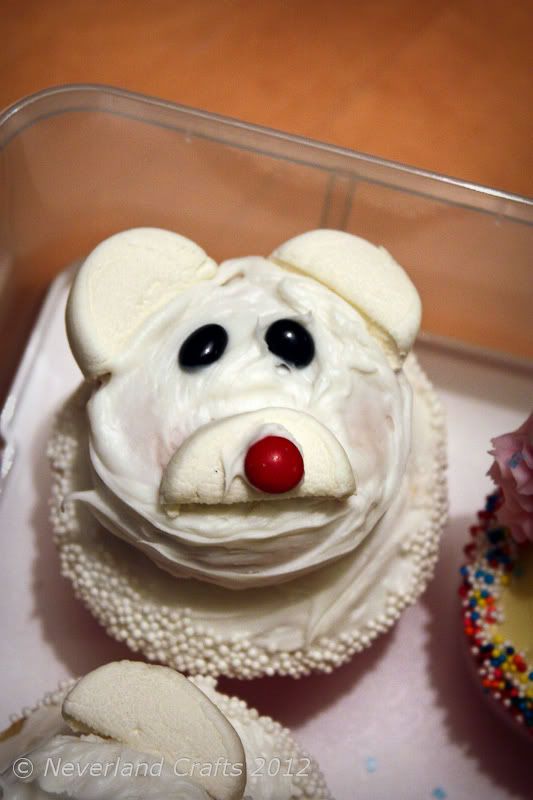 Polar Bear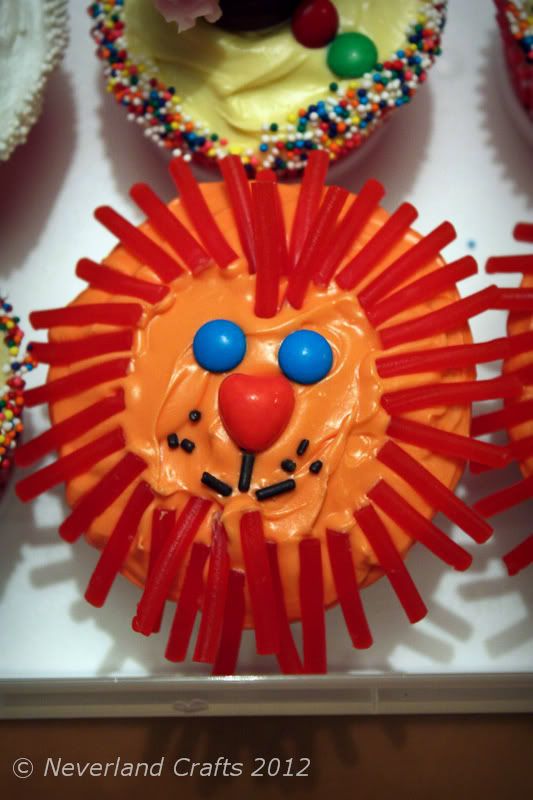 Lion
Monkey
Elephant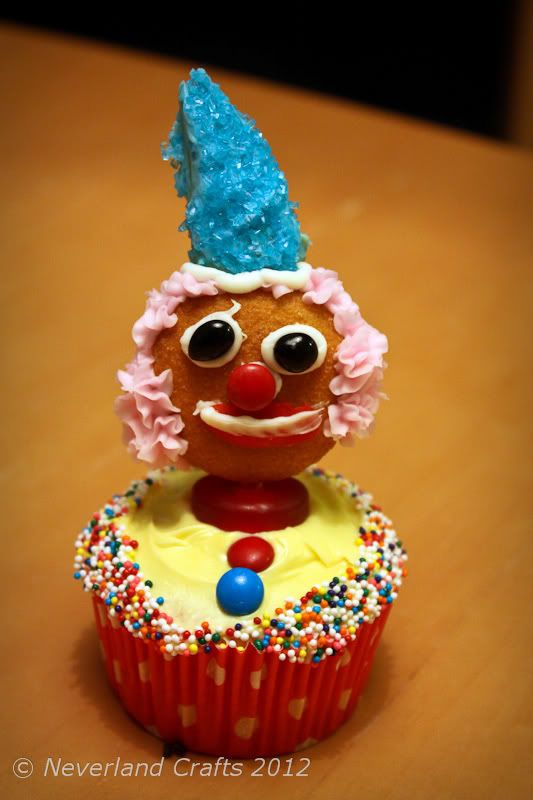 Clown. The clowns' heads are stuck in the cupcake with pretzel sticks. Do not, I repeat, do not stick the heads in the cupcakes until just before the party. The pretzels got all soggy from being in the moist delicious cupcakes and the clowns had leaning heads all day. Sucked.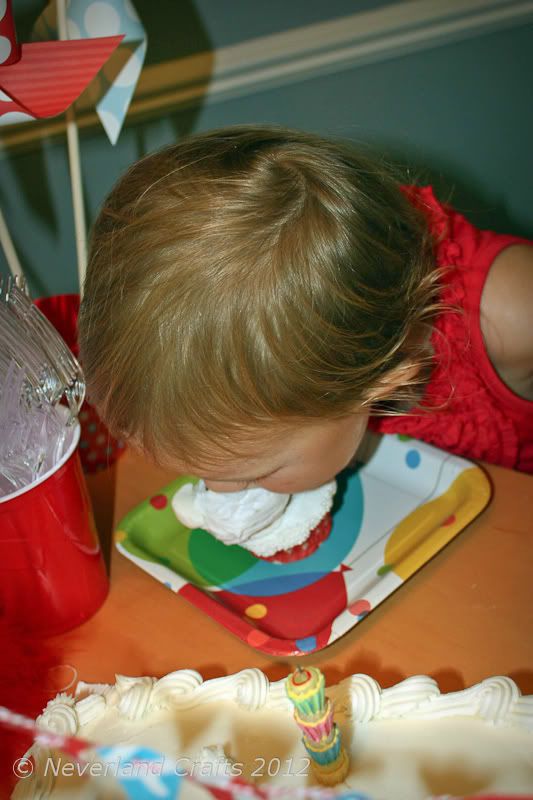 Maya liked the cupcakes.
When all was said and done the party was fine, thunderstorm and all. This marks the second year in a row that my Indian Summer baby's birthday party has been thwarted by crap weather. I totally love that all the prep and work got over shadowed by mother nature--again. Totally. Next year, I'll go all low key and then it will be perfect weather, I just know it. Or maybe by then I'll convince Husband to move to Maui where its always 75 and sunny.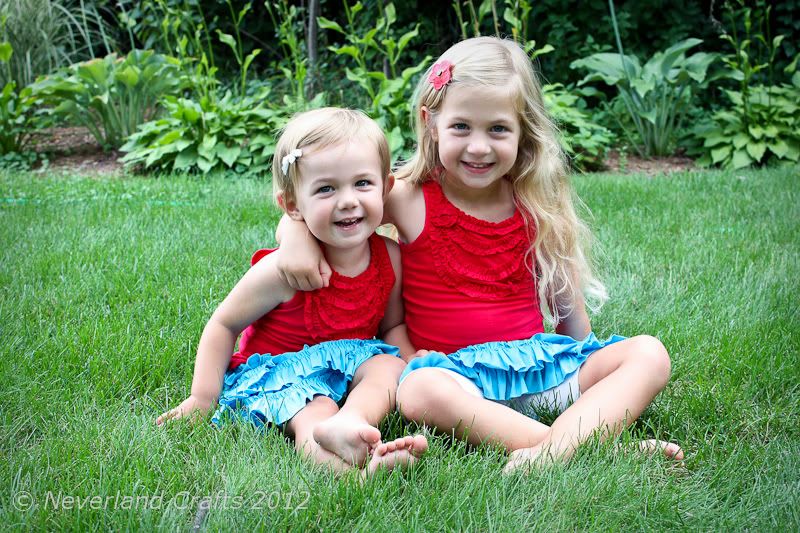 The girls. Before the storm.