Continuing on with the tree theme...these are my favorites from this year and were my initial inspiration into, um, treeing.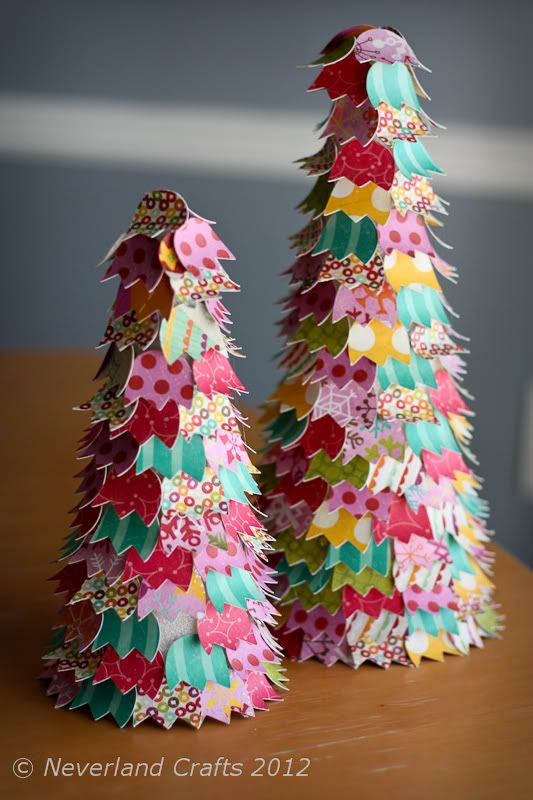 I found the instructions
here at this awesome scrapbook paper company's website.
I used my trusty Cricut and found a tulip file so the cutting didn't take nine years. Then I followed the instructions. I used foam cones instead of cardboard cones.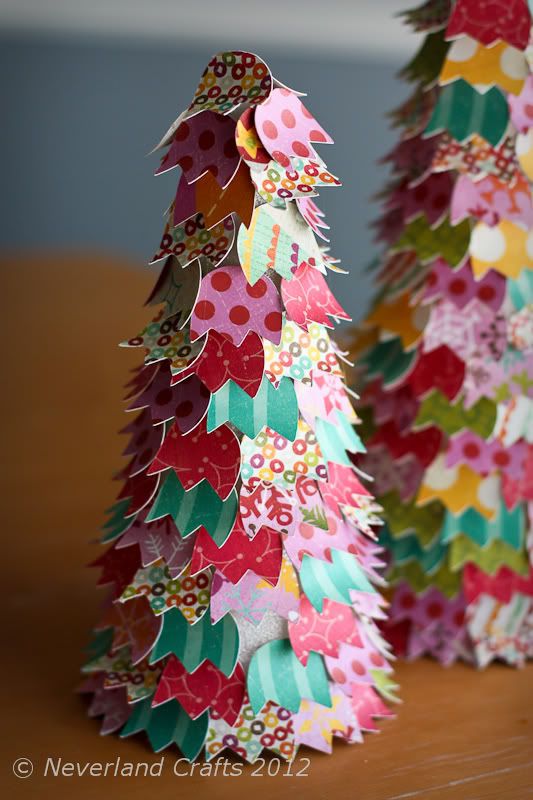 Then, to conclude my forest, I made this tree, which took a lot of pins and a lot of buttons. Luckily, Joann's was having a big sale so I ordered a bunch of buttons and still have enough left over to make a smaller baby button tree.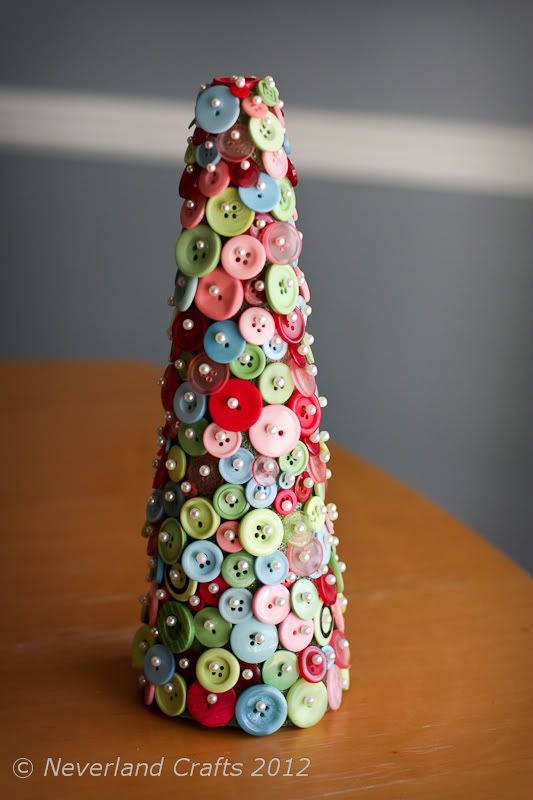 I again used foam cones and just pushed the pins through the button holes and into the foam. Like a million times. Next on the docket were homemade snow globes. I got some mason jars, epoxy, little porcelain figurines and trees, some glitter, distilled water, and some glycerin. I went to three different craft stores looking for glycerin, cause I was sure it was with the soap making supplies. You know, like glycerin soap? Nope. Cake making supplies. Apparently, glycerin is used to correct frosting that's been hit a little too hard with the food coloring. Who knew? Not me. But I digress. I opened all the doors and windows (cause I'm paranoid about caustic nasty chemicals), mixed the epoxy, used it to adhere the trees and figurines to the bottoms of the jars, and let them cure for 24 hours. Then I added glitter (lots), distilled water, and a dash of glycerin to make the glitter fall more slowly and prettily. I covered the tops with scrapbook paper and tied ribbon around the jars. Done!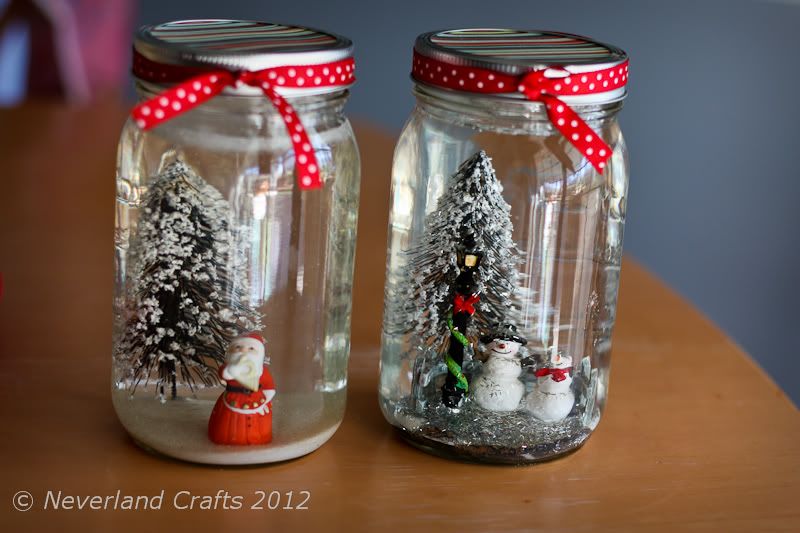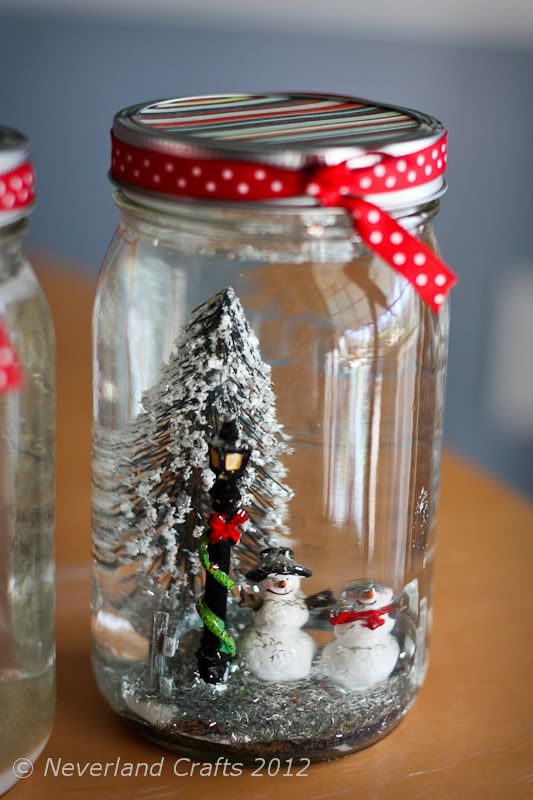 Taking pictures of snow globes is no easy feat. Let me tell you. Its still out of focus after, like, a dozen pics. Argh.
Now for a couple of really cheap and easy crafts--the felt mantle garland made from three for a dollar Target ornaments and ribbon: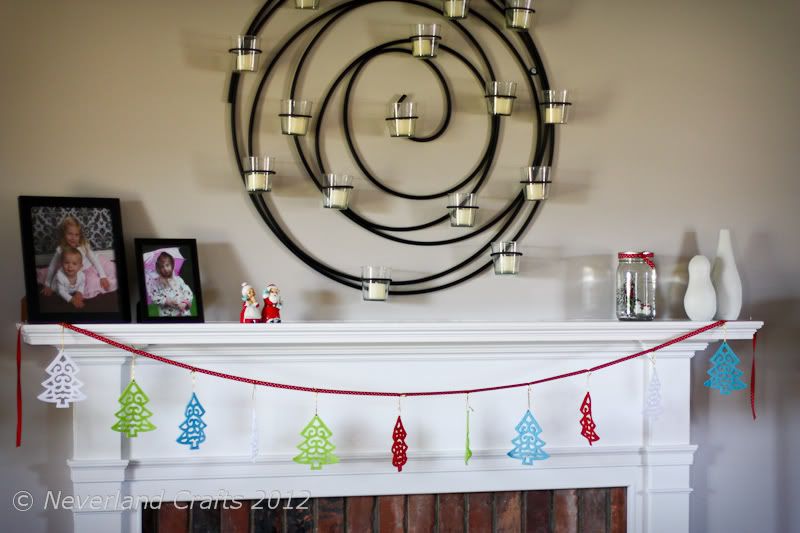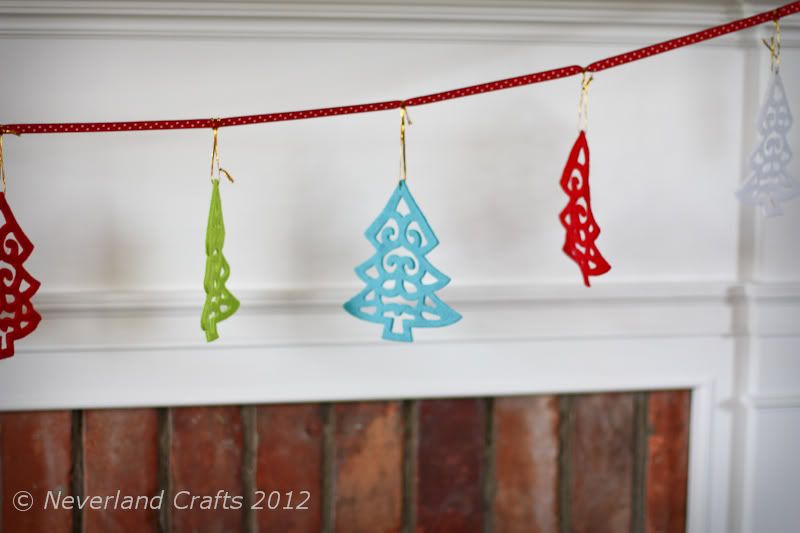 and the oh, crap I'm out of printer ink and I don't have a cute picture of the girls to put in this 5x7 frame so I'll just use Maya's felt tree...oh, that's really cute, craft!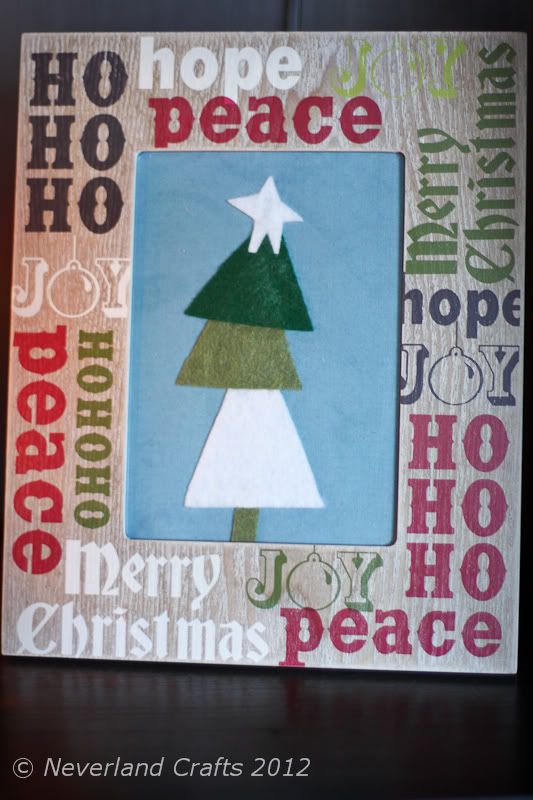 And finally, Lily decided to write a note to Santa to leave with the cookies and milk.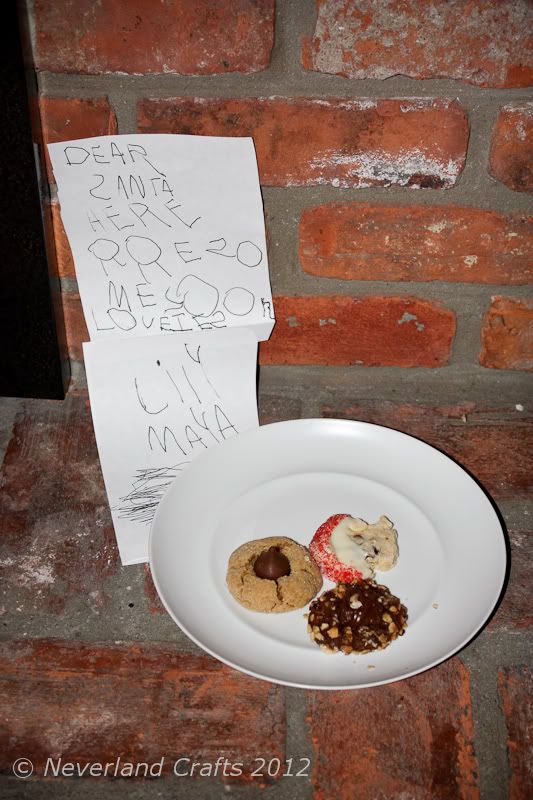 So, of course, Santa took one look at Lily's note and had to write back.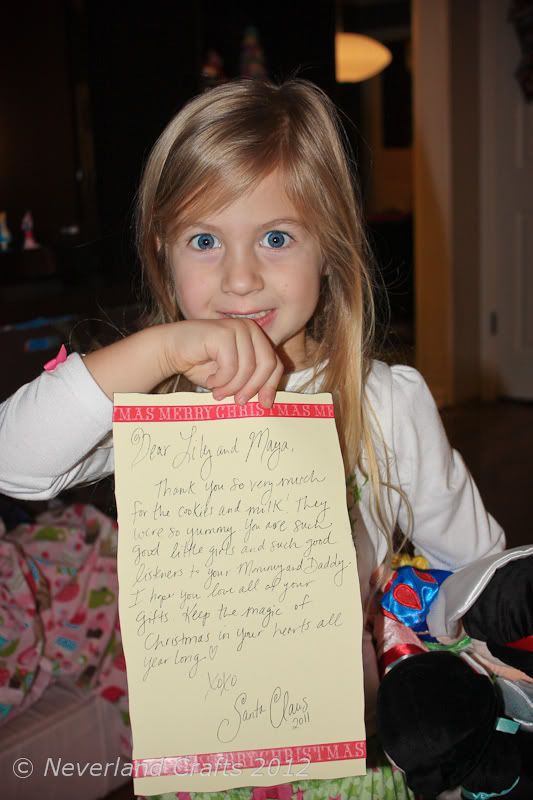 If you want to know how to make this, you'll have to ask Santa. And, please ignore my child's piercing stare. I'm pretty sure she was just a little crazy after the present overload she had just experienced.
Whew! I think that's all the Christmas crafting I did this year. I gotta step it up next year ;)