This past weekend we had a super small, low key ice skating party for Lily. Since it was only four little friends and Lily, I decided to make most of the goody bag treats. I made:
Felt flower barrettes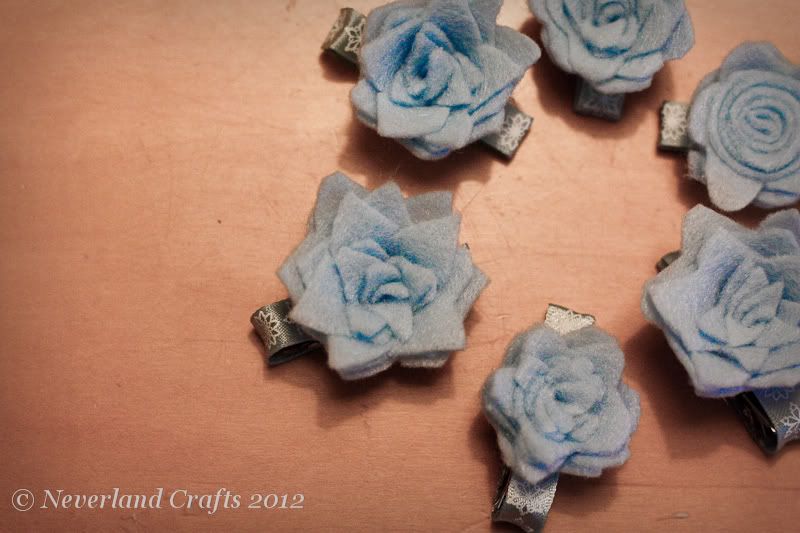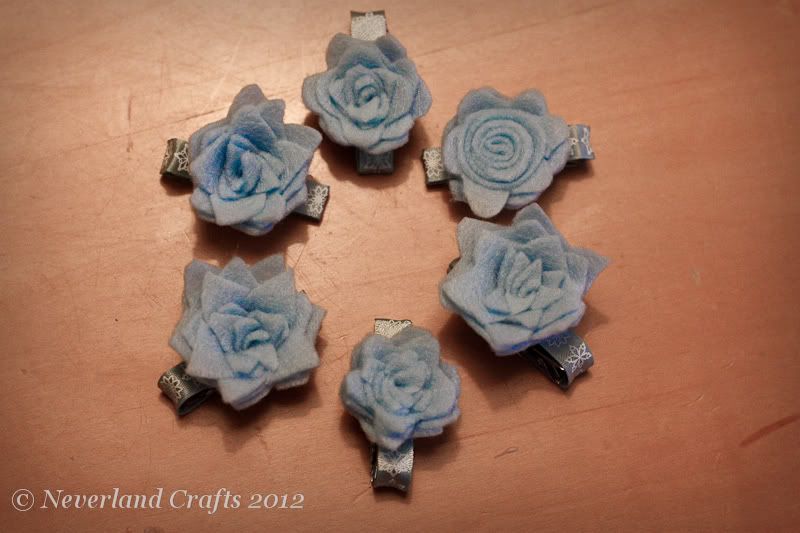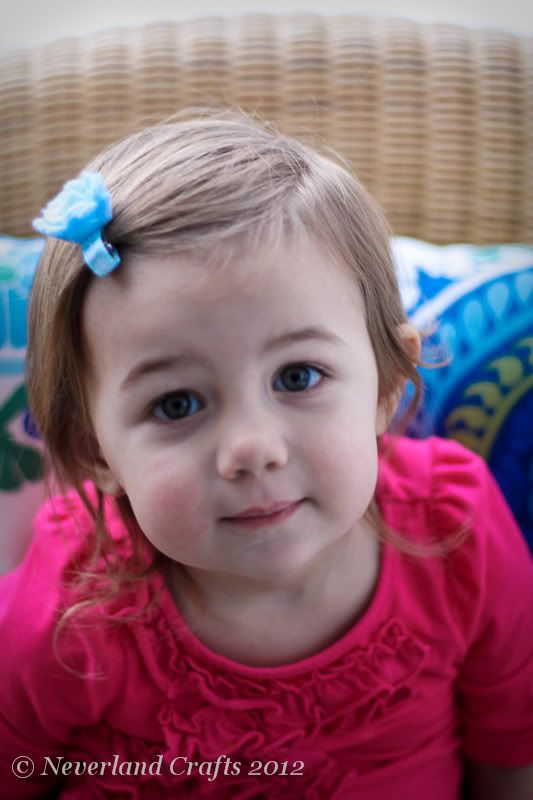 Maya modeling one of the barrettes.
These are super easy to make and are the same ones I made for Lily's Rapunzel costume. You cut a circle of felt, cut petals around the outside of the circle, cut it into a spiral, roll it up, and hot glue the end. I ordered a million silver clips from amazon, hot glued ribbon onto each clip, then hot glued the flower onto the ribbon wrapped clip.
White chocolate snowflake lollipops: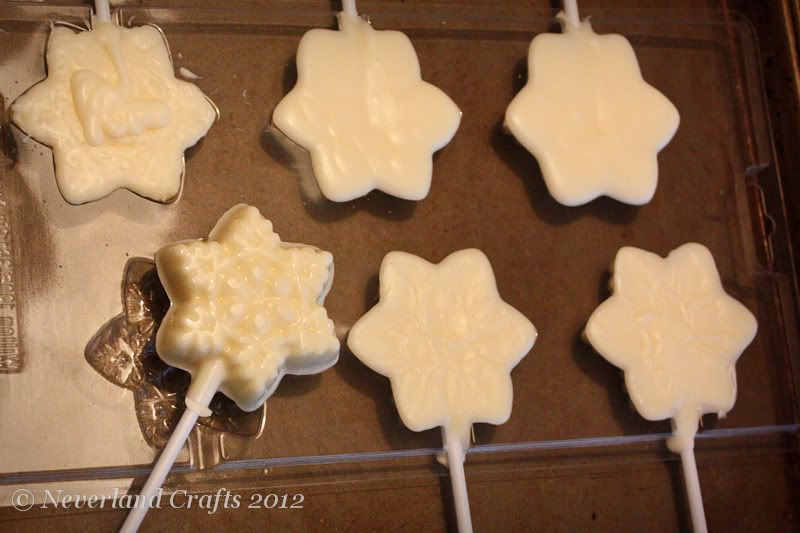 These are easy, too, especially if you go to the craft store and buy a squeeze bottle in the candy section. You can melt the Wilton melting wafers in the squeeze bottle in the microwave (make sure you leave the lid off), squeeze the melted wafers neatly into the plastic candy molds, stick the sticks in them, wait until they harden, and wrap in cute ribbon bags. I'll definitely use this craft for future treats!
Stamped treat bags: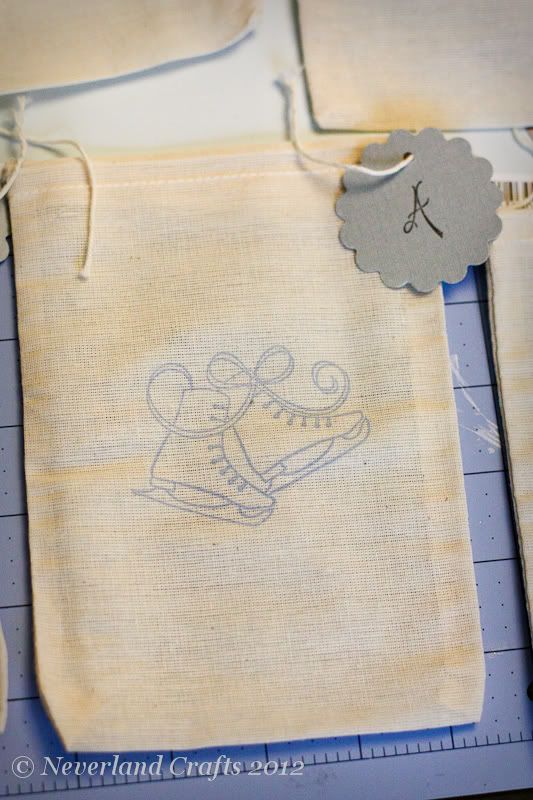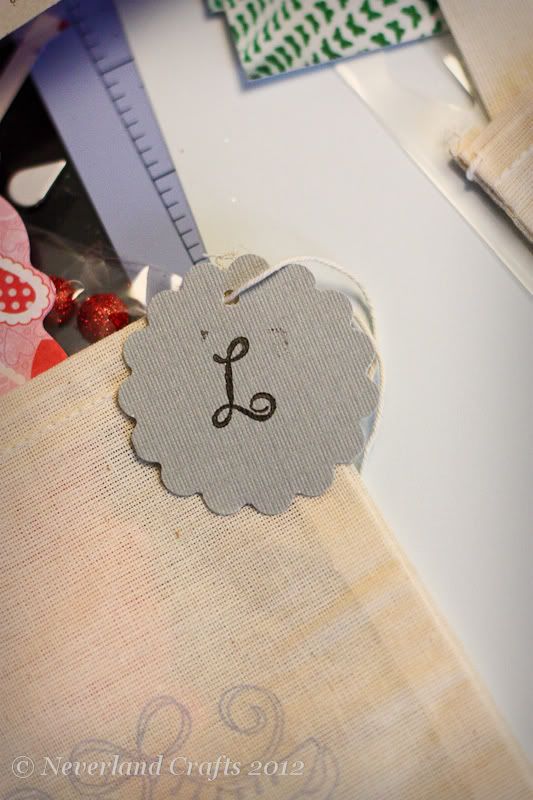 These muslin bags were super cheap on amazon. I found an ice skate stamp and just stamped directly on the muslin. I made the tags with card stock, punches and letter stamps. Each letter stamp went with the guest's name. Finally, I ordered some handmade personalized name stamps for each girl from etsy and the goody bags were complete. Cute, easy, and not filled with dollar aisle toys.
For this party, Lily requested a winter Cinderella cake so I got a Cinderella Hallmark ornament from ebay and went from there.
I found a recipe for sugar snowflakes from
Betty Crocker
and Pete and I made those a day ahead.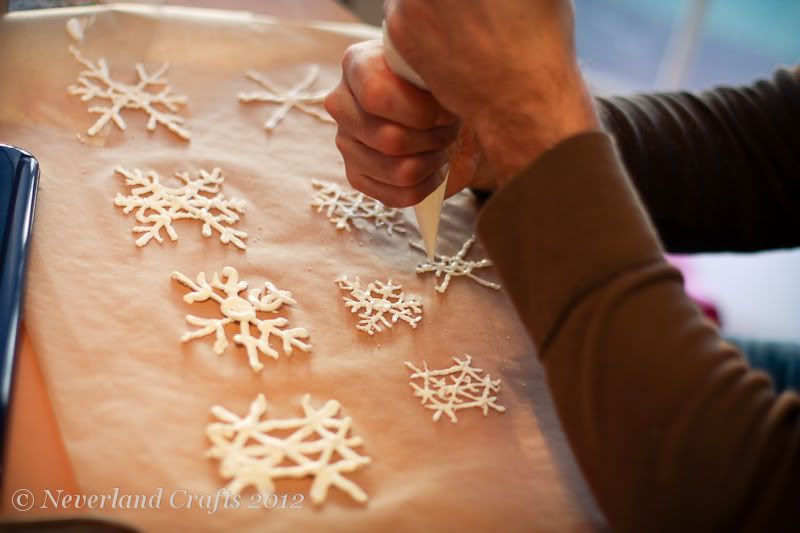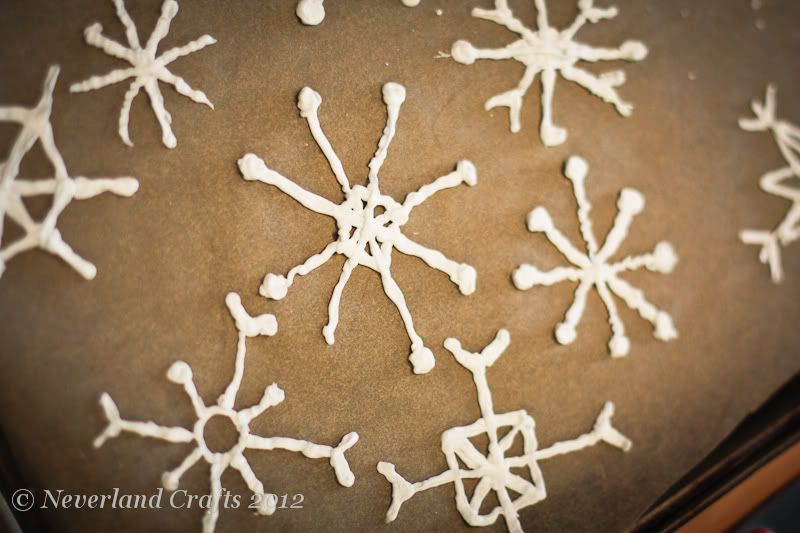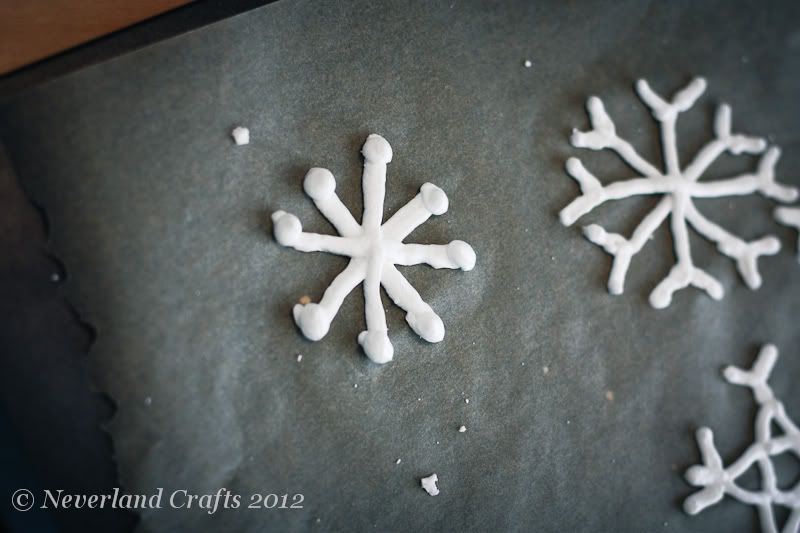 Tip on the snowflakes: make sure you make them on the thick side, otherwise they'll crumble and break, like many of ours did, much to my dismay. When they said "delicate" in the recipe, they weren't foolin'!
I used another cook's illustrated recipe for the cake, but for this one decided to put cherry preserves in between the cake layers. Yum. That was a good call.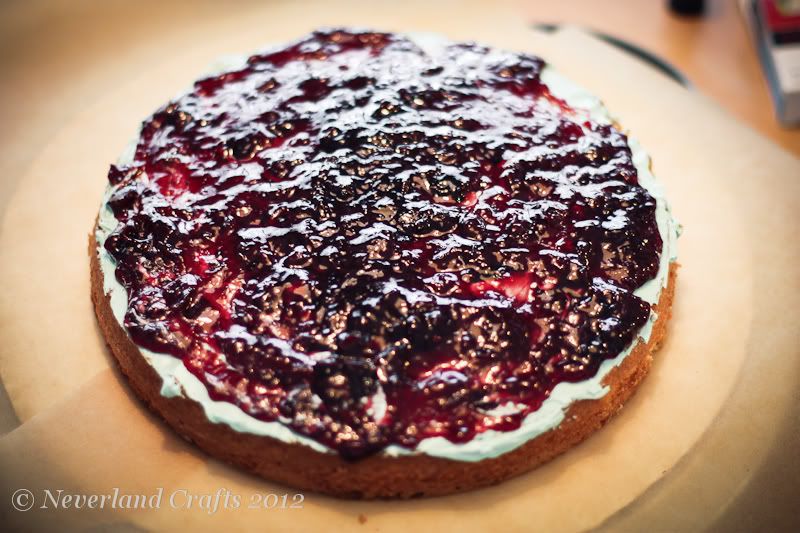 I made a real buttercream frosting and tinted it blue with food coloring. Don't even ask how many sticks of butter are in the buttercream recipe. Your arteries would clog immediately if I told you.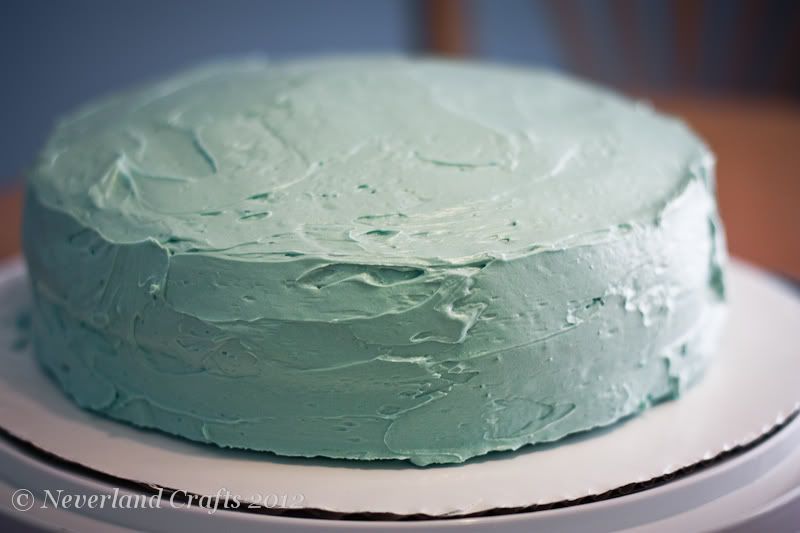 After Christmas I found some gumballs that look like snowballs in the clearance section in the craft store.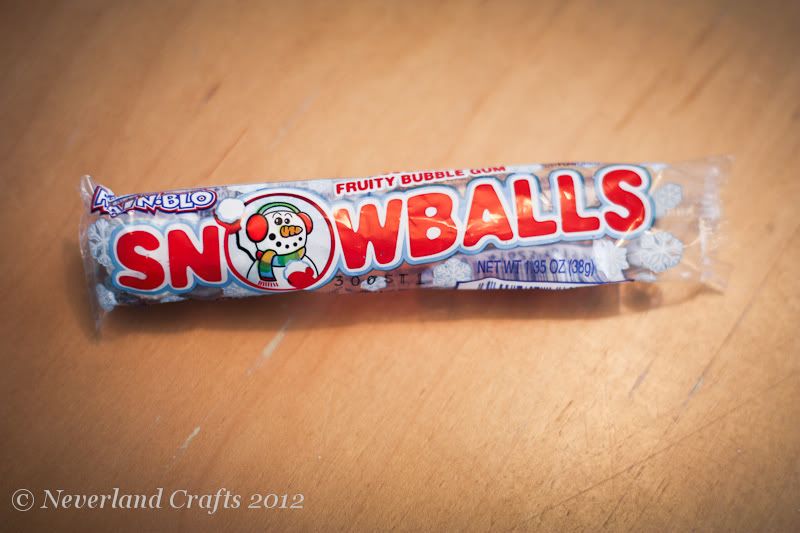 So I put them around the base of the cake as a border and decorated the top with the sugar snowflakes.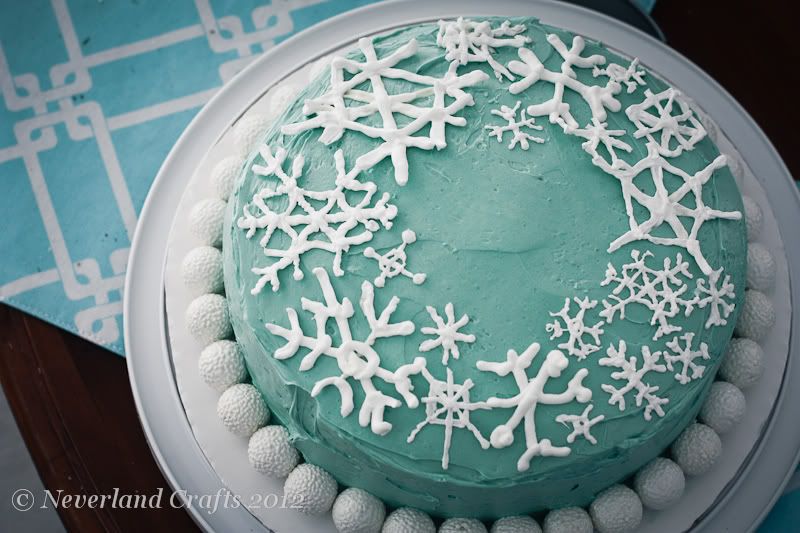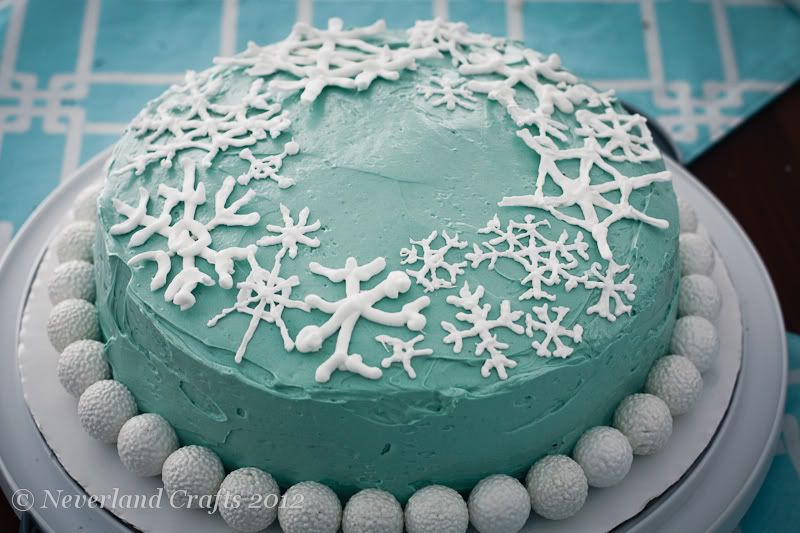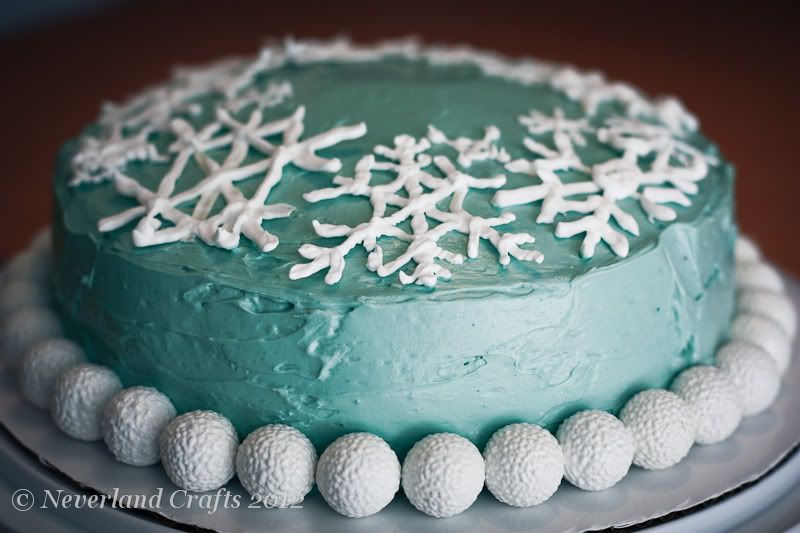 I really liked this cake and even though most of our snowflakes broke I am happy with how it turned out. I was nice though and let people eat it. The buttercream isn't as smooth as the fondant, but it tastes hella better.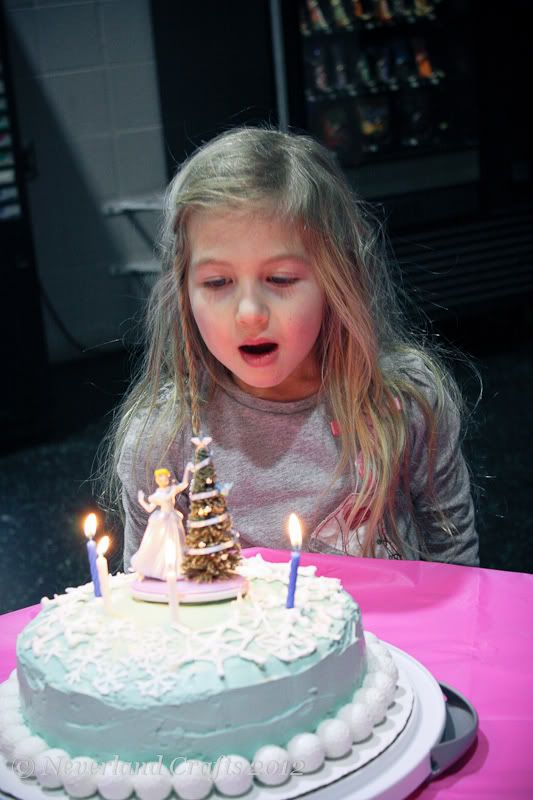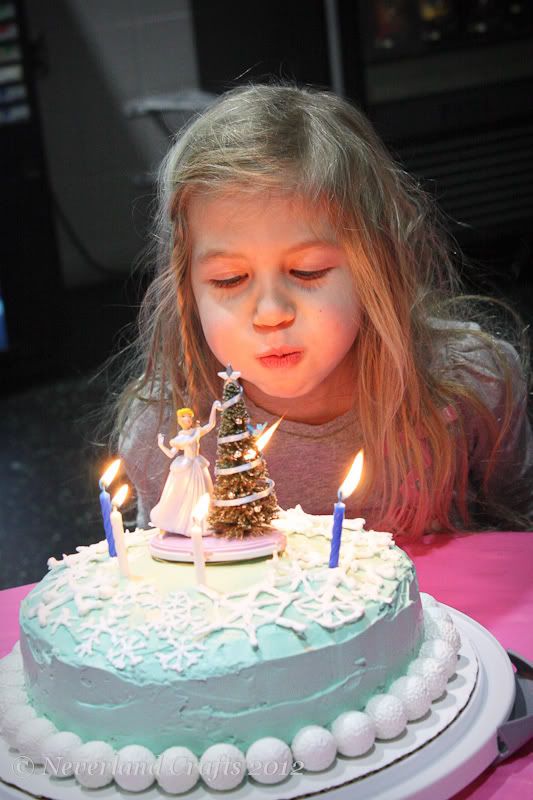 And now for some nothing to do with crafts, but "look at my stinkin' talented kid" pics.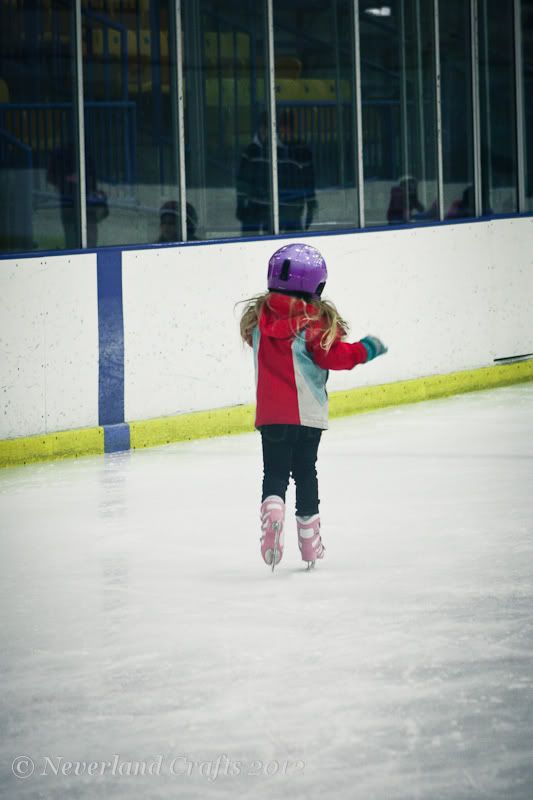 Lily skating on her own. She's a quick learner. She must have gotten that from me.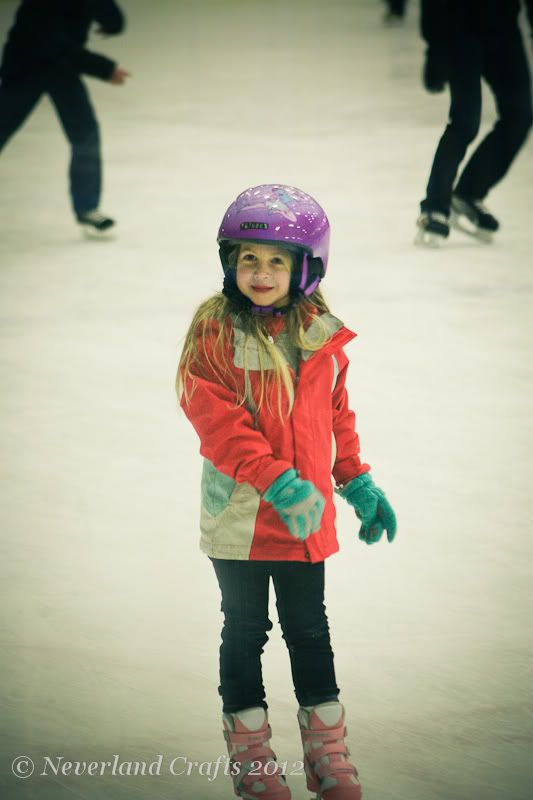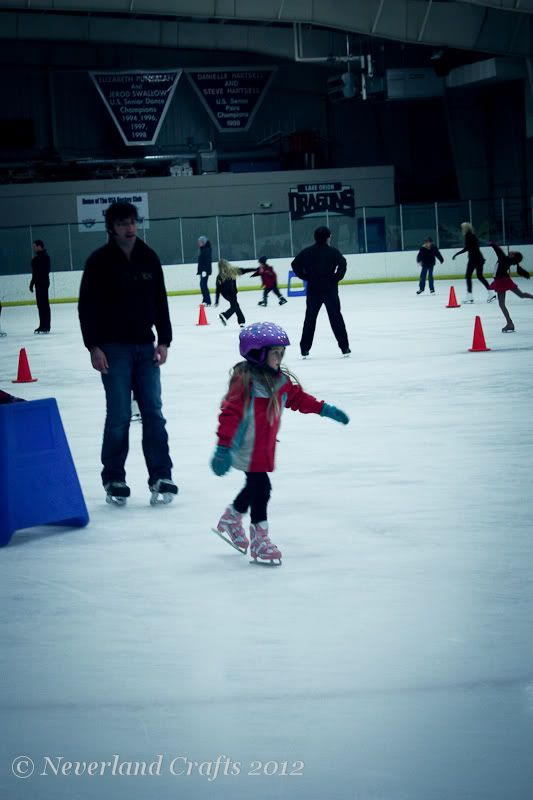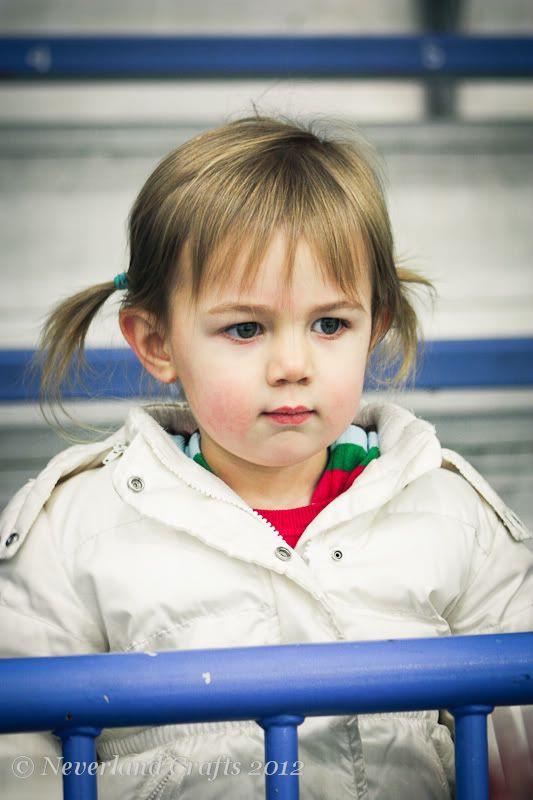 And I think Maya is pretty cute, too. And I'm sure she got that from me.
Coming up soon--more Valentine's Day and some scrapbook layouts! You can hardly wait, can you??